Get your "Driver's License" at LEGOLAND Florida
Wednesday August 11th 2021
Alex Day
Kid Blogger, Theme Park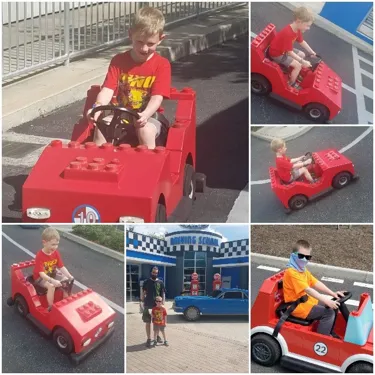 Hey LEGOLAND Pals! I'm Alex from Pennsylvania. My family and I became Annual Pass Holders because our trips to LEGOLAND Florida Resort are always so AWESOME, we had to come back for more!
As an official LEGOLAND Florida Kid Blogger, I can't wait to share with you all my favorites about the park, but this is all about my favorite ride, Ford Driving School.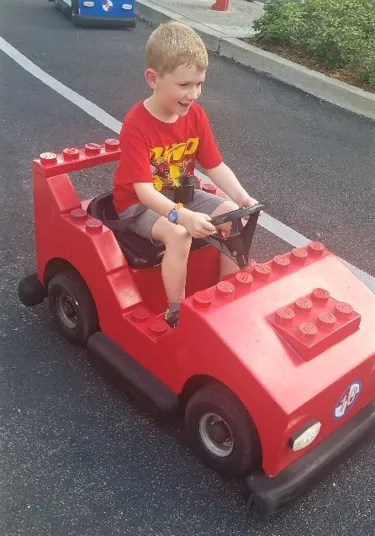 I tell all the friends how lifelike the driving area is and how much I enjoy trying to stay in my lane and not bump into the other drivers.
I like the driving area so much because it makes me feel like I'm an adult driving around in my own car!  My mom laughs at me because I try to drive just like her. I stop at the red lights and stop signs to let the other kid drivers take their turn through the intersection.
After you drive and "pass" the Ford Driving School test, you can get your "license". Don't' worry, it's not that hard. I know you can do it!
When I passed, I've been able to get my very own Driver's license that looks just like the real thing. It's really cool!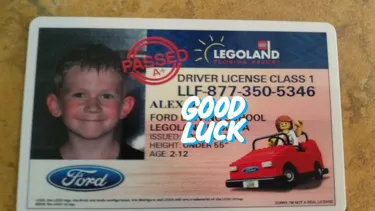 I'm practicing really hard every time I visit LEGOLAND Florida so when I'm old enough, I'll already know how to get my real license!
Luckily, my parents are not making me wait long before our next trip! I'm counting down the days to our next stay at the Pirate Island Hotel in August for the very first time and getting to play in the parks again!
Maybe my parents will let me take a turn during our drive down since I do have my license now! 😉