Free Hotel Breakfast
Separate Kids' Sleeping Area
Nightly Kids' Entertainment
Free Hotel Breakfast
Separate Kids' Sleeping Area
Nightly Kids' Entertainment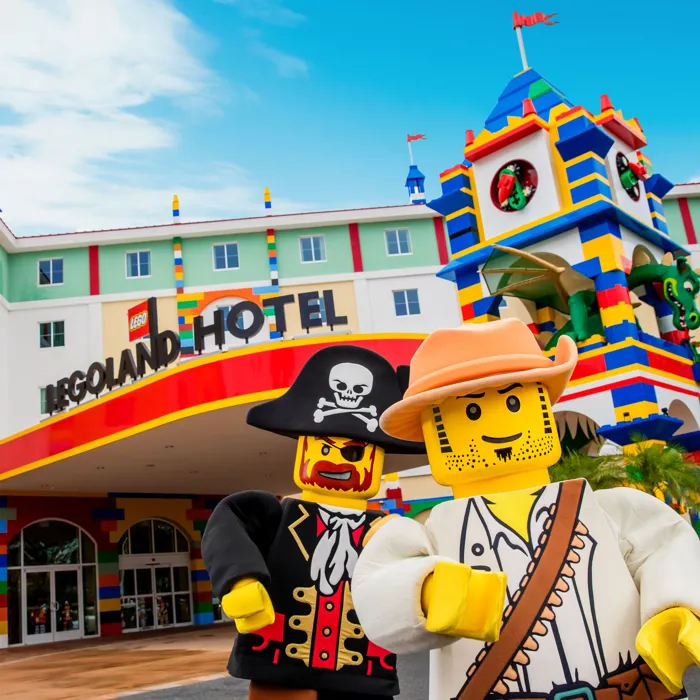 Our award-winning Hotel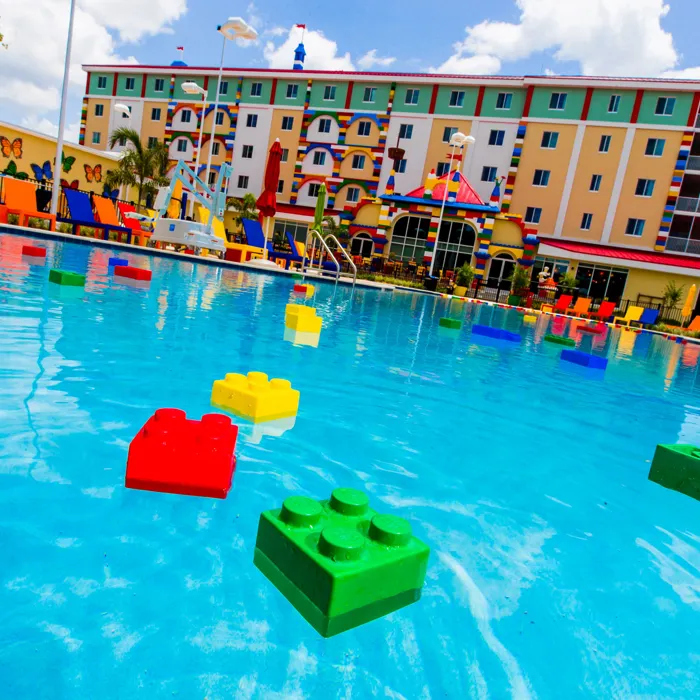 Resort-style swimming pool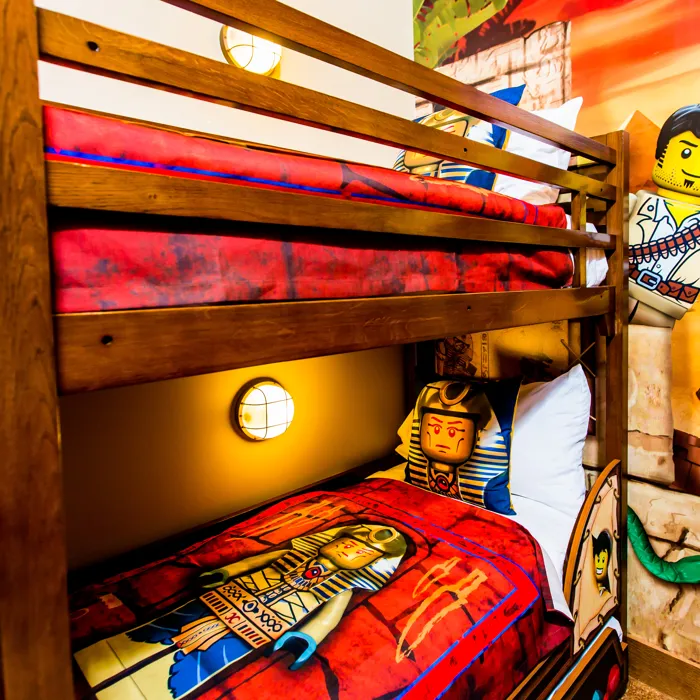 Separate kids area in EVERY room!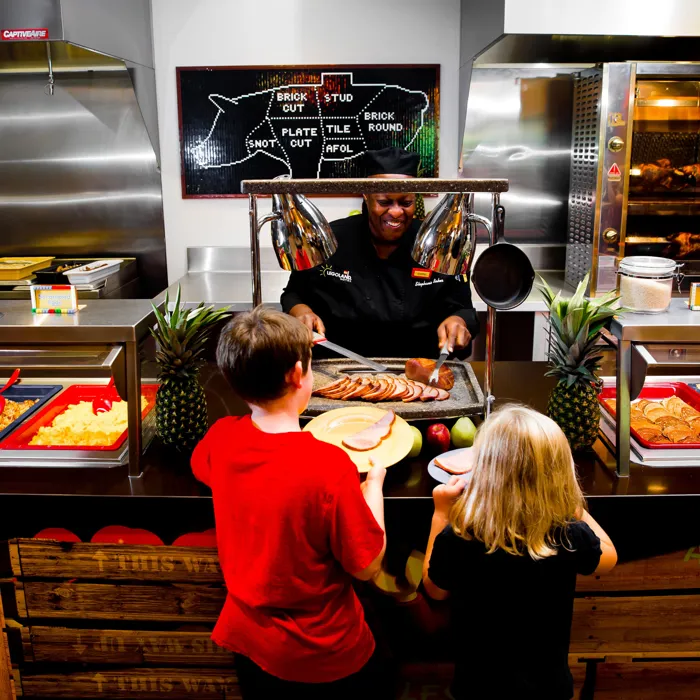 Build your breakfast FREE daily!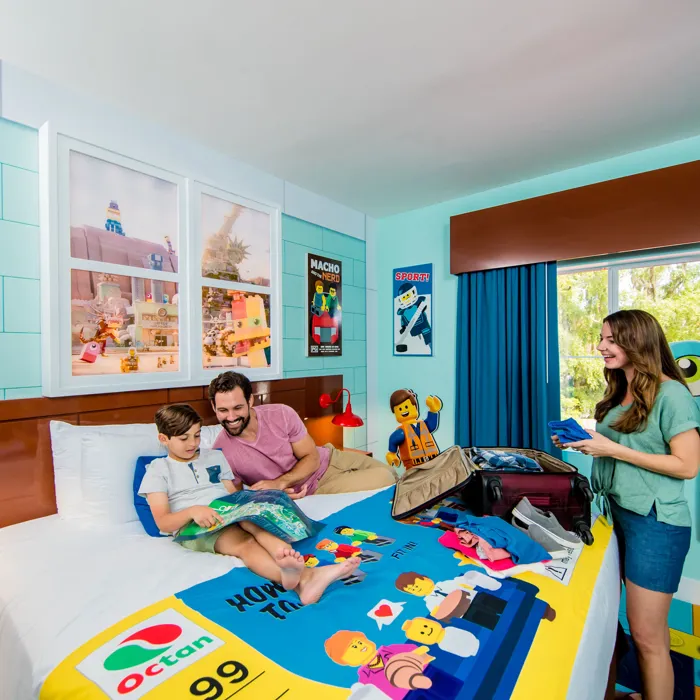 THE LEGO® MOVIE rooms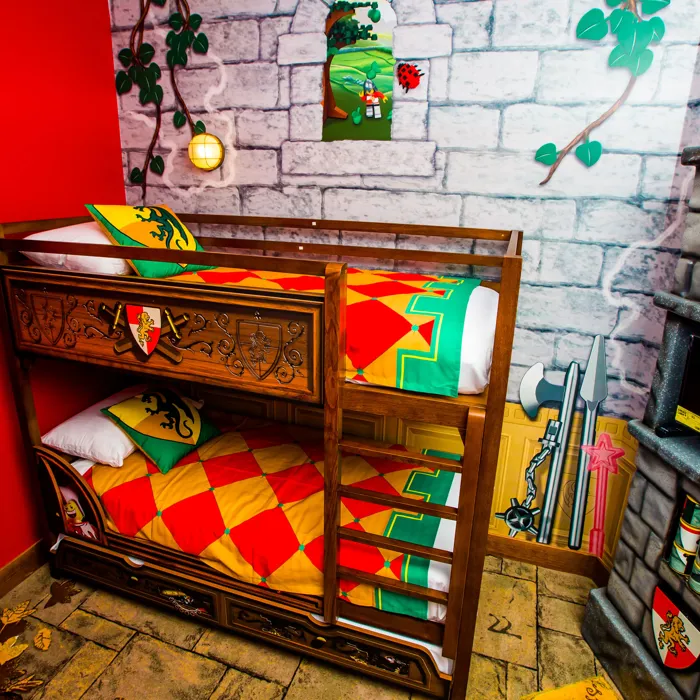 Save the day in Kingdom Rooms!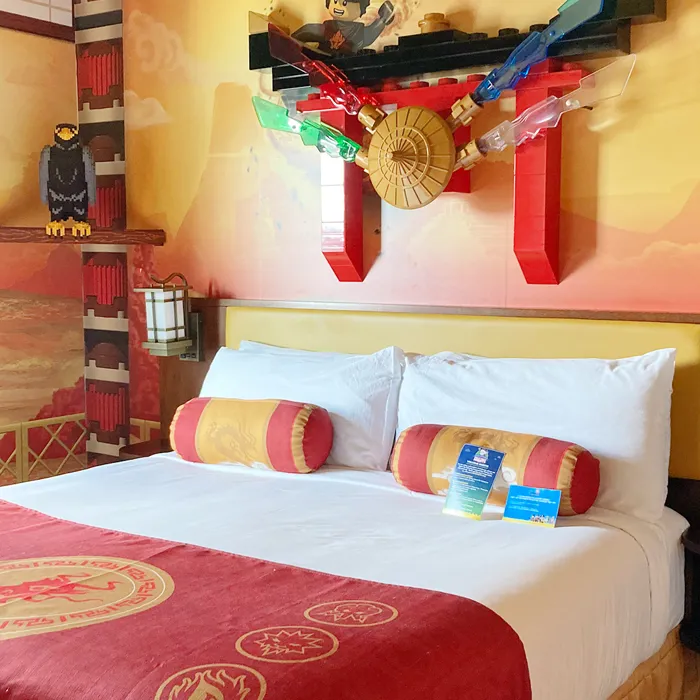 Discover fun in Adventure Rooms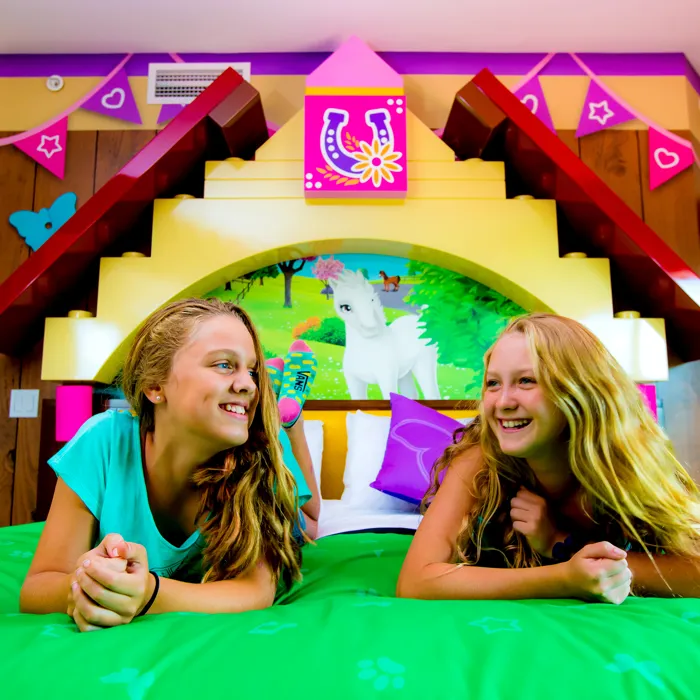 Sleepover with LEGO® Friends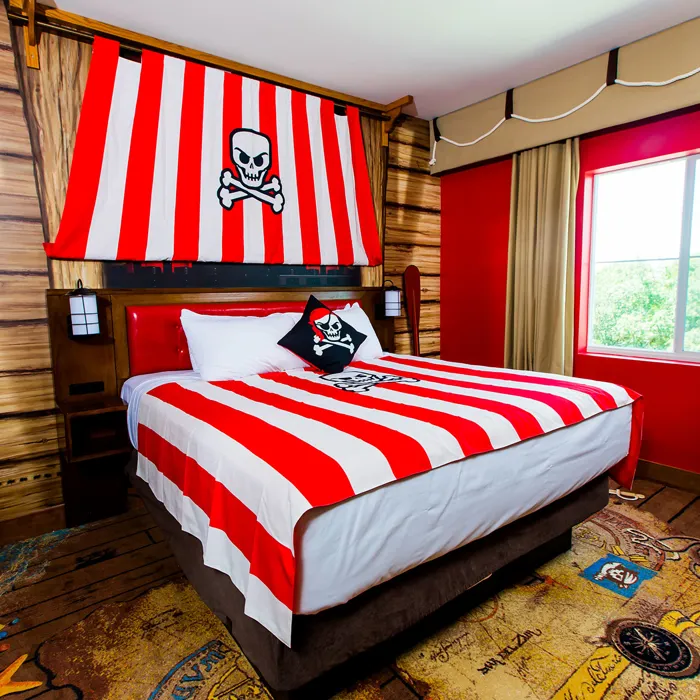 Set sail with Pirate Rooms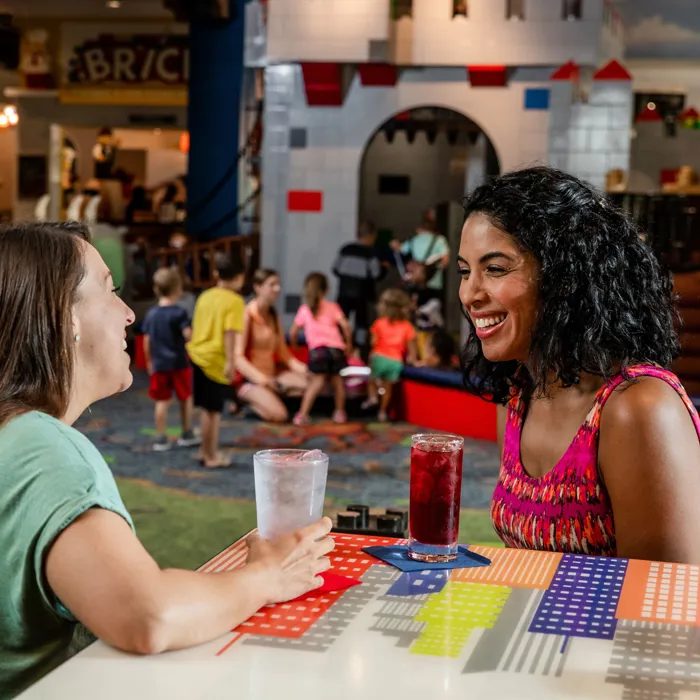 Enjoy cocktails at Skyline Lounge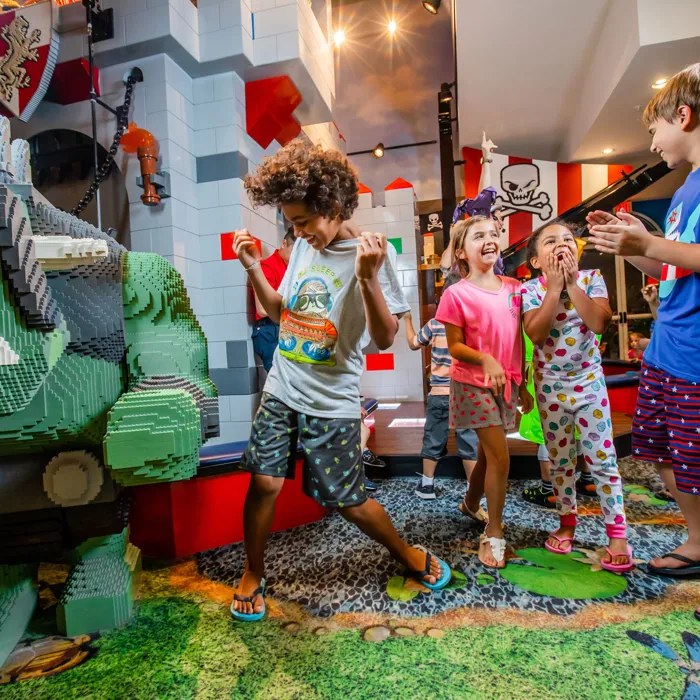 Nightly fun including PJ Parties!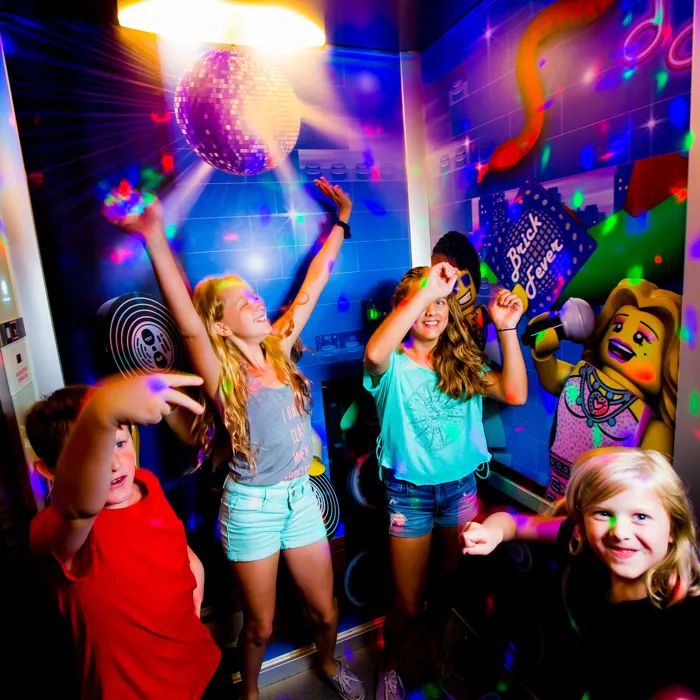 Dance away in our disco elevator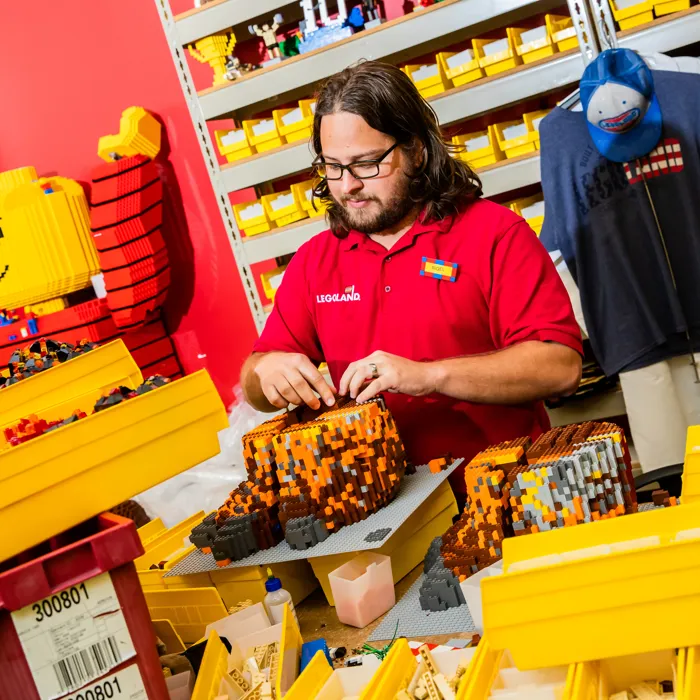 Build a FREE souvenir with Pros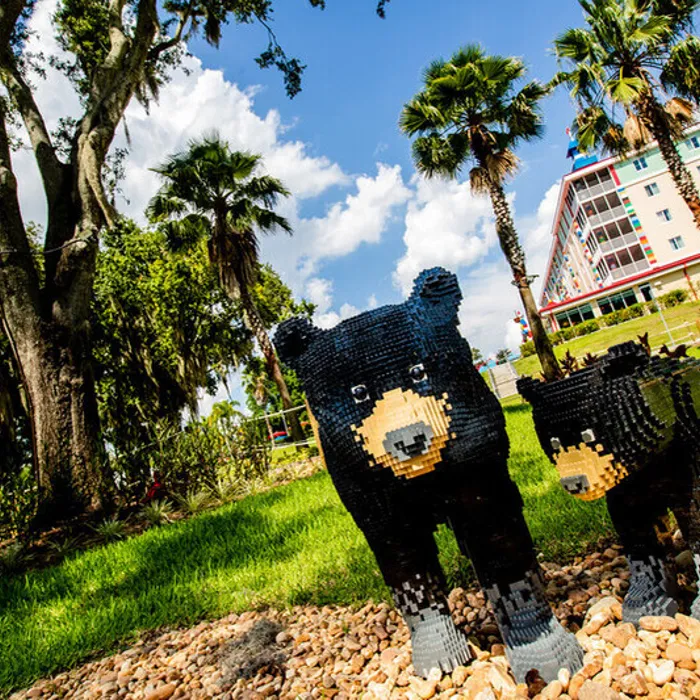 Mini Golf Course with 9 holes!
Top Reasons To Stay at LEGOLAND® Hotel
Free hot breakfast (served family style, all you care to eat)
Self-parking included
Located 130 kid-steps away from LEGOLAND Theme Park
Separate kid's sleeping area in EVERY room. Choose from one of our themes - Adventure, Kingdom, LEGO® Friends, LEGO NINJAGO®, Pirate, or The LEGO MOVIE™
In-Room Scavenger Hunt with LEGO prizes EVERY DAY
Nightly kid's entertainment
Free Creative Workshops
Heated resort-style pool
Dinner options at Shipwreck Restaurant or Skyline Lounge
View Frequently Asked Questions
Ready to Book?
View Annual Passholder Discounted Rates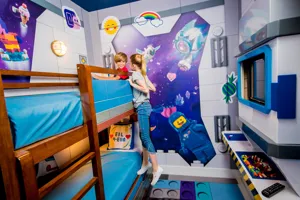 From
$93
per person / per night
Vacation Packages
Save money and build the ultimate LEGO® vacation when you book a LEGOLAND® Florida Vacation Package. All packages include a hotel stay plus Multi-Park tickets.
Explore Packages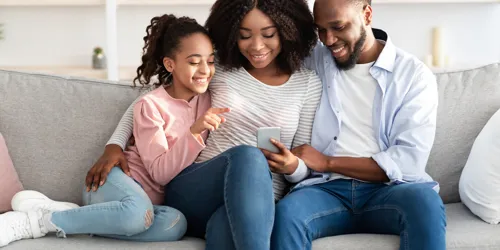 Manage My Booking
Already booked your Vacation to LEGOLAND® Florida and need to access your reservation?