An ARGH-SOME Visit at Pirate Island Hotel
Monday July 26th 2021
Jack and Max Prose
Kid Blogger, Hotel, Theme Park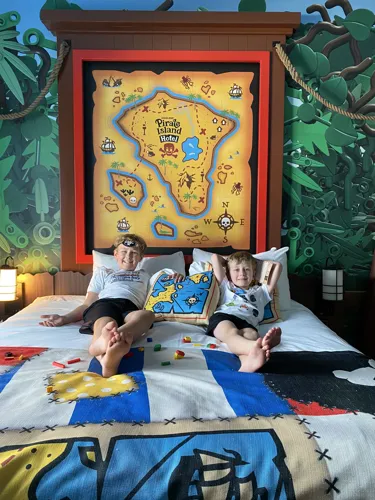 Hi, I'm Jack and this is my brother Max!
We love LEGOLAND Florida Resort and as official kid bloggers for LEGOLAND Florida, we're going to share what our visit was like!
Have you ever stayed at one of the LEGOLAND hotels? They're all awesome, but this time we stayed at Pirate Island Hotel. It was ARGH-SOME!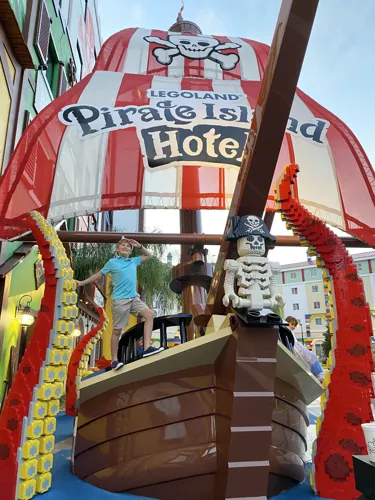 The hotel rooms at Pirate Island Hotel are really cool.
We had pirate-themed bunks and, did I mention there's an interactive treasure hunt in the room? It was really fun to do with my family. I won't spoil the treasure surprise but, you just might leave with a tiny new friend!
There's a lot to do, so playing around the hotel is fun too! We built towers with LEGO bricks in the pool and slid down the awesome waterslide at LEGOLAND Hotel (which is right next door – so you can play at BOTH hotels!). We even had a chance to play a round of mini-golf with our family! 
Since LEGOLAND Florida theme park is right next door to the hotel, it makes for a quick walk to enjoy the park the next day!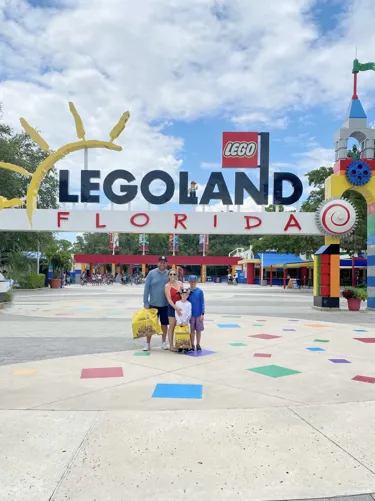 There's a lot of fun LEGO builds to see around the theme park. We love Star Wars, so the Rey and Chewbacca builds are always cool to see!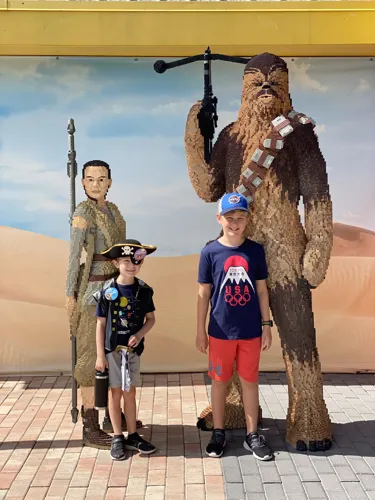 We also love LEGO® NINJAGO® World and finishing our day in the Water Park was awesome! The wave pool is super fun! 
It's hard to say goodbye but we already made plans to come back for some fun events this fall!
Did you know LEGOLAND Florida turns 10 this year? Maybe we'll see you there for some of the awesome celebrations!