In-room treasure hunt with LEGO treasure
Family-style dining with FREE breakfast
Resort-style heated pool
In-room treasure hunt with LEGO treasure
Family-style dining with FREE breakfast
Resort-style heated pool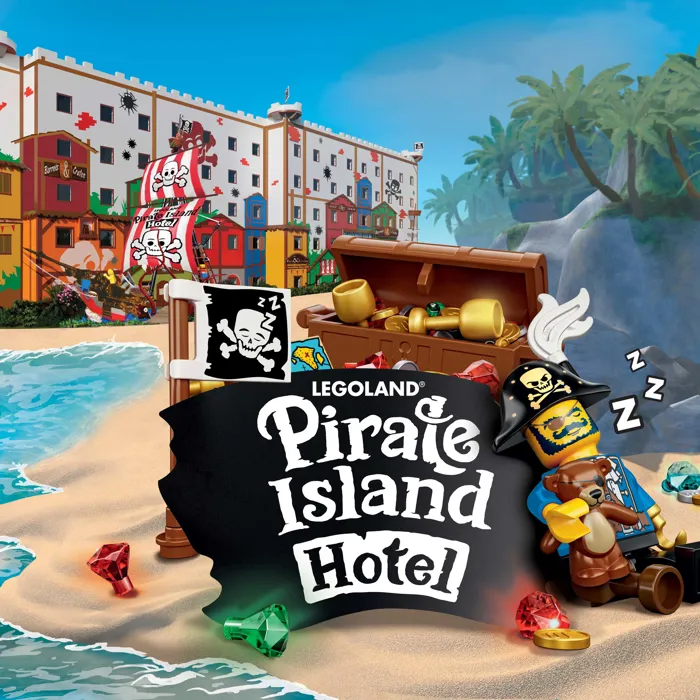 Now Open!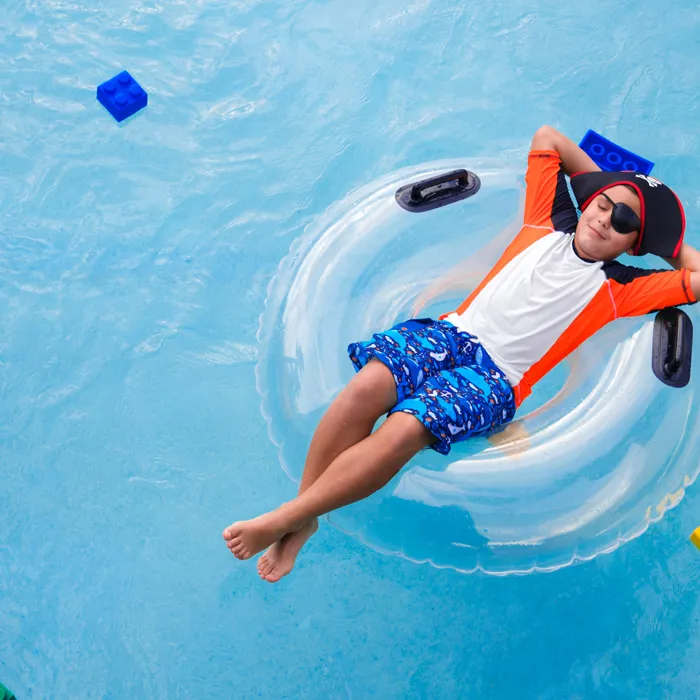 Set sail in the resort-style pool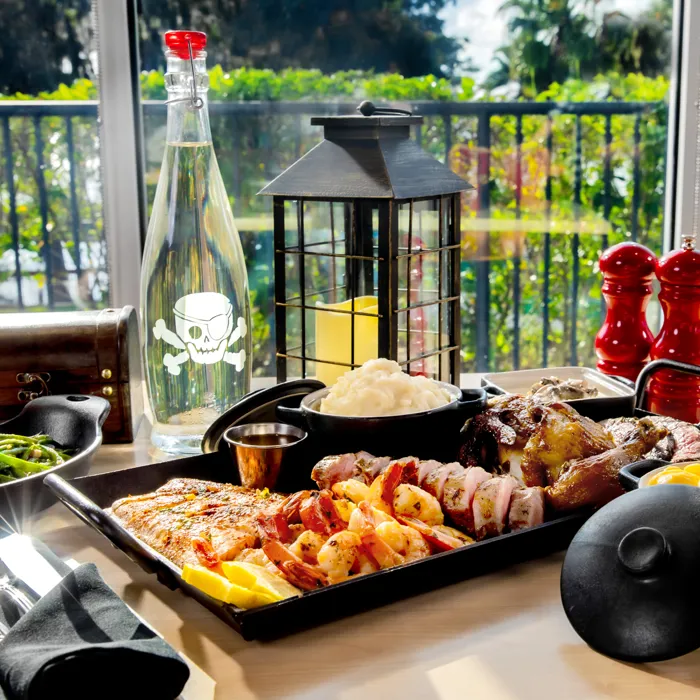 Feast like a pirate family-style!
Separate kids area in EVERY room!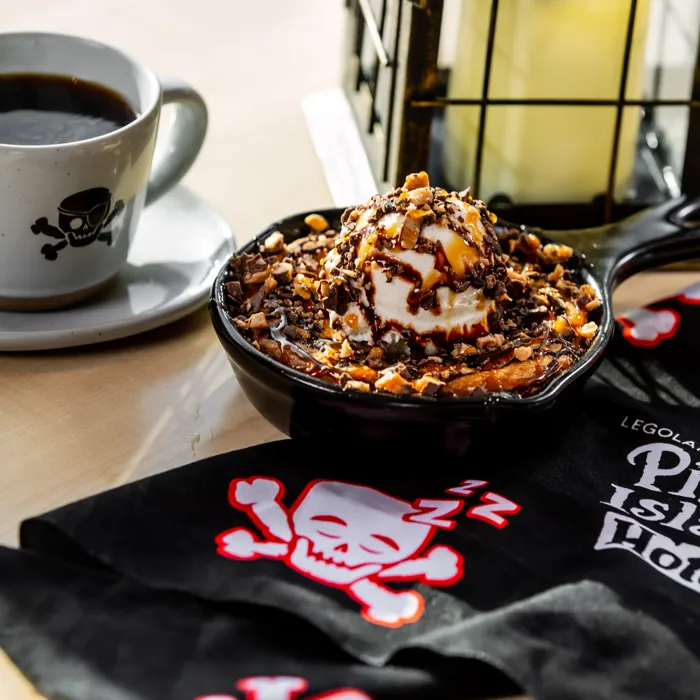 Eat at Shipwreck Restaurant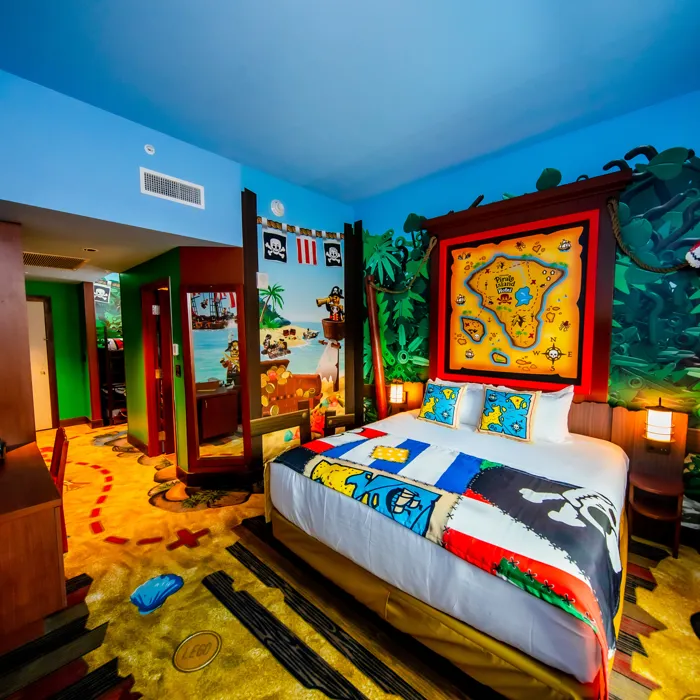 Vacation like a pirate!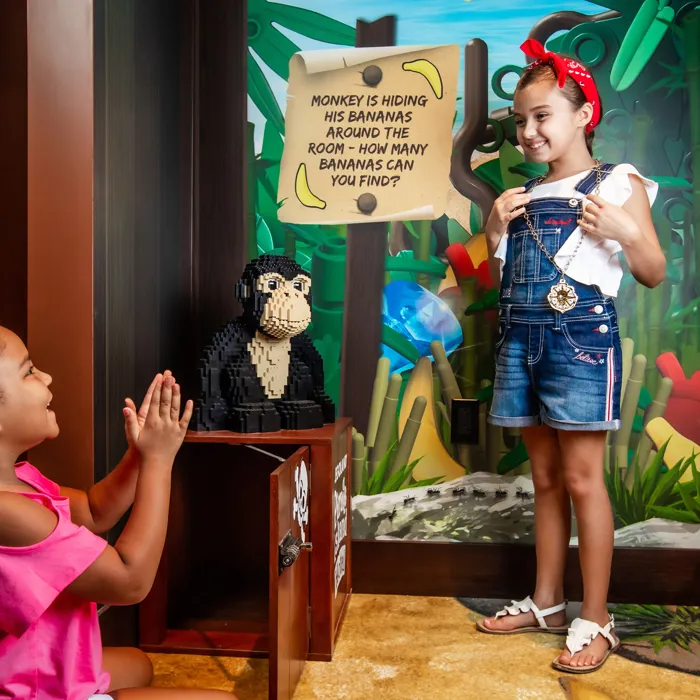 Daily in-room treasure hunt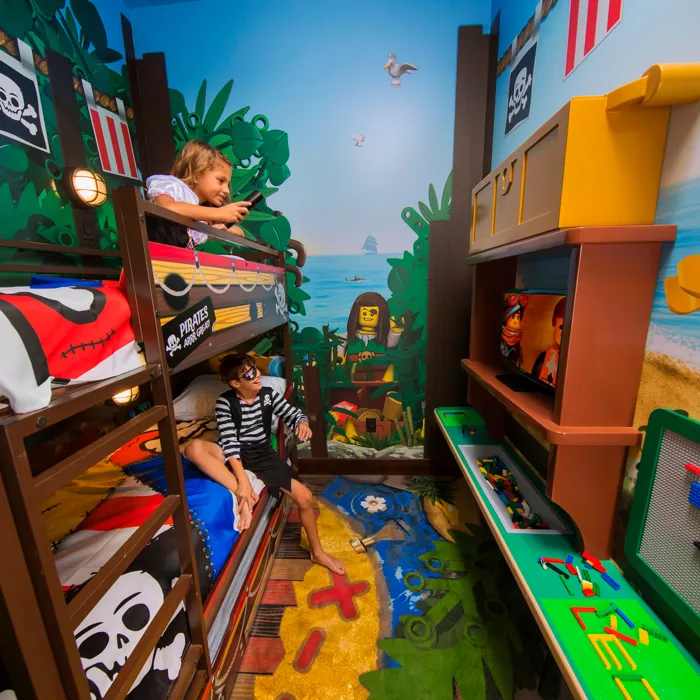 Kid's bunk has its own TV & LEGO!
Top Reasons To Vacation Like a Pirate
Free breakfast daily
Free self-parking for ye pirate crew
Located 130 pirate-steps away from LEGOLAND Park
In-room treasure hunt with daily LEGO® treasures
Separate sleeping space (with bunk beds!) for young bucs
Nightly kid's pirate entertainment
Free Creative Workshops
Heated resort-style pool
All ye-can-feast family-style dining
Learn more about the ways we are making it safe to visit!
Click here for Frequently Asked Questions.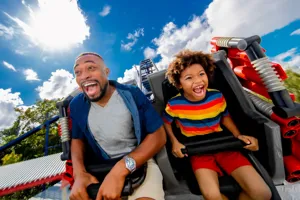 Vacation Packages
Bundle your trip into a vacation package to get the most vacation ever! Explore the theme park, splash into the water park, savor family meals and stay at the 5-gazillion star LEGOLAND Hotel, lakeside bungalows at LEGOLAND Beach Retreat, or a pirate paradise at the new Pirate Island Hotel. Learn more about how you can save on your next family vacation now!
See Packages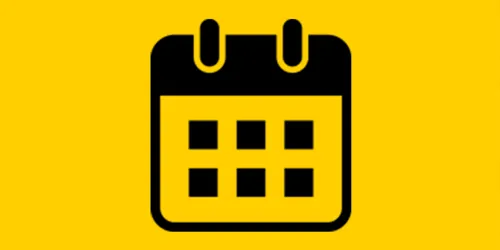 Manage My Booking
Already booked your Vacation to LEGOLAND® Florida and need to access your reservation?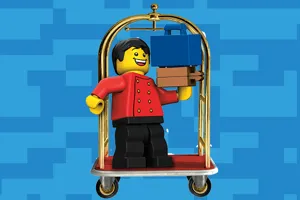 Partner Hotels
We hope you chose to stay and play at one of our top-rated hotels, but want to help you plan the vacation that is just right for you and your family! Learn more about our brick-tastic partner hotels that are a short car ride away!
Learn More