Unlocking My Inner Ninja at LEGO NINJAGO Days
Friday June 18th 2021
Izzie Cunningham
Entertainment, Events, Kid Blogger, Kid Vlogger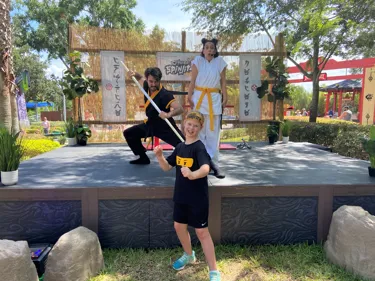 Hi everybody! My name is Izzie and I am a kid blogger for the LEGOLAND Florida blog!
I was able to attend the LEGOLAND Florida LEGO NINJAGO Days event. You can see all the details about the event here!
Get ready, because I'm going to show you all about what I thought in my vlog: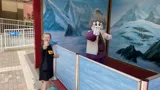 There were lots of special activities for the event. At the School of Spinjitzu, I learned a lot of Ninja moves. My favorite character in the show was Jinx. She was so funny!
My brother and I then did the Good vs. Evil build. I built the Fire Ninja and he built a Ninja Bunny. I think they were both pretty awesome.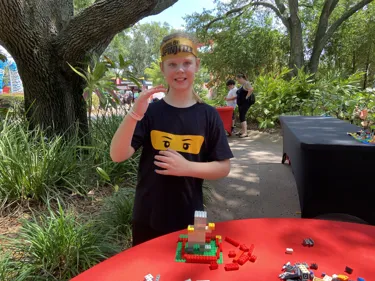 The event had several characters you can't see during normal days at the park. You could meet Lloyd, P.I.X.A.L., Zane, and even Master Wu. My favorite Ninja is Nya and it was super awesome to meet her. We even got to practice some Ninja moves together!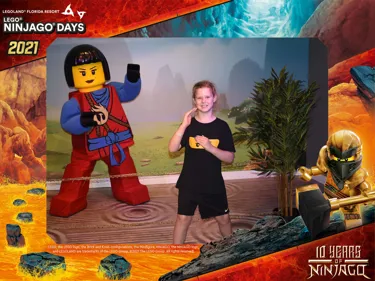 My brother and I also played one of the special NINJAGO games, Ollie's Fish Market. It was really fun and my brother and I both won a prize.
I really liked the LEGO NINJAGO ride. It's always fun to go on with my family. It looked like you were shooting energy balls at all the bad guys. We rode it several times and I got a high score of over 100,000! 
We had a great time at LEGO NINJAGO Days. I hope you can go and enjoy it and I can't wait to come back next year for more NINJAGO fun!
Thank you for following along!
Have an awesome day!