LEGO® Comes to Life at LEGOLAND Florida
Friday July 16th 2021
Avalee Konkle
Kid Blogger, LEGO, Theme Park, Water Park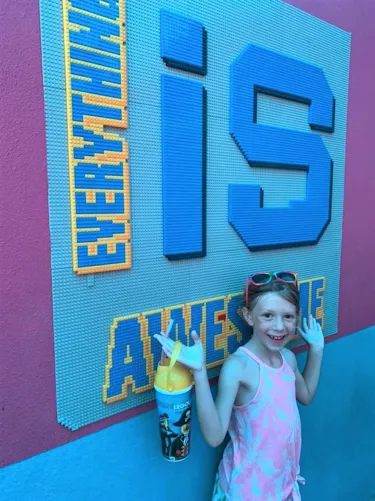 When I saw the LEGOLAND Florida sign I thought, "Woah, I can't believe I'm finally here!" 
I wanted to visit because I got my first LEGO Friends set. And it totally changed everything. I really like their hobbies and their friendship. And then I really started to like LEGO because it's for everyone!
So when we got to LEGOLAND, I had to visit Heartlake City first. The Heartlake City area has cool themes. Plus, I could take a picture with my LEGO Friends!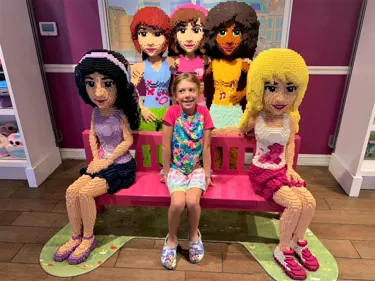 But I had so much fun in the other areas of the park!
LEGO® MOVIE™ World had all my favorite rides, including Battle of Bricksburg (where my mom and I got wet!) and THE LEGO® MOVIE™ Masters of Flight.
My favorite ride was Unikitty's Disco Drop. It felt weird to me at first because I've never been on anything like that before.  But the next day I wanted to do it again and again and I loved it!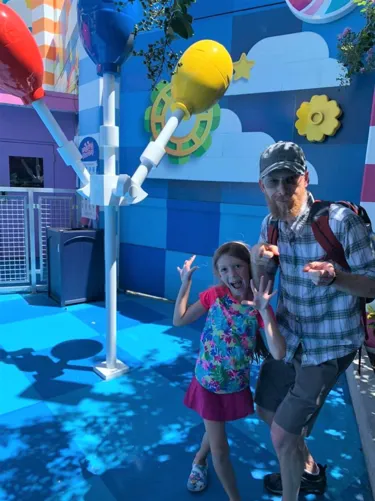 The shops have all the cool LEGO sets and gear. I found a Creator dinosaur fossil set in the Big Shop that I have been wanting since I first heard about it last year!
We also went to the waterpark. I really liked the Wave Pool and floating down the Build-a-Raft Lazy River with my mom. There were a bunch of floaties and even floating LEGO bricks, which also made a fun challenge!
And to make our trip even cooler, we stayed at the Beach Retreat, where I could play with other kids in the cove in the evenings.
I really loved it ALL and I can't wait to go back to LEGOLAND again. I wish I never had to leave!