FREE Breakfast at Your Hotel
Separate Kid's Sleeping Areas
Nightly Kid's Entertainment
FREE Breakfast at Your Hotel
Separate Kid's Sleeping Areas
Nightly Kid's Entertainment
Hotel Experiences Built for Kids
You know what's cooler than staying steps away from a theme park? Staying in a place that brings all the fun of the theme park INTO THE HOTEL! Stay and play at the only hotels built for kids: the all-new Pirate Island Hotel, LEGOLAND® Hotel, or LEGOLAND Beach Retreat.
Learn more about all of the ways we are making it safe to play across LEGOLAND® Florida Resort.
LEGOLAND Florida Vacation Packages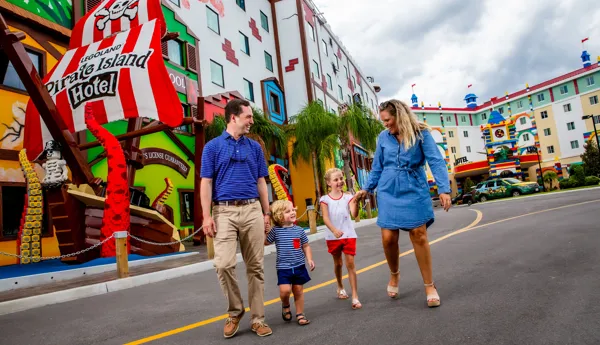 Pirate Island Hotel
Aaargh you ready to Vacation Like a Pirate? Splash into a pool of soft LEGO® bricks, get free breakfast every day & nightly PJ parties and in-room treasure hunts!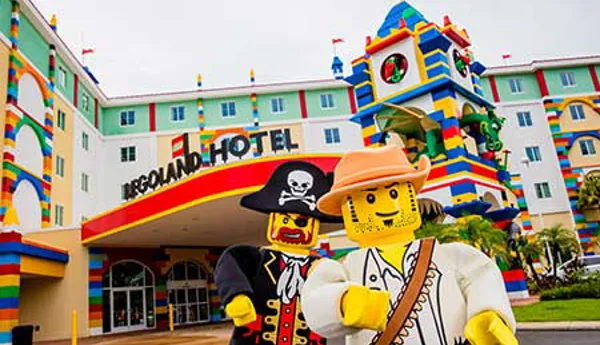 LEGOLAND Hotel
Build your ultimate vacation & pick your favorite LEGO® theme! LEGO workshops, an awesome pool & nightly PJ parties keep the theme park fun going, even after the park closes!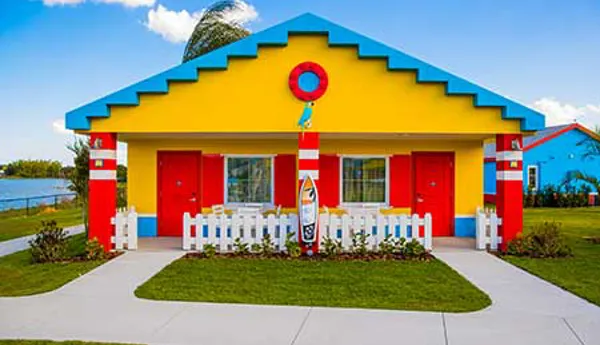 Beach Retreat
Stay in bungalows that look like they're made of LEGO®! Set the pace at this spacious lakeview resort with an awesome pool & outdoor playground, adding more sun to your fun!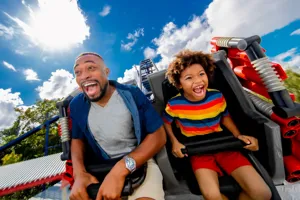 Vacation Packages
Bundle your trip into a vacation package to get the most vacation ever! Explore the theme park, splash into the water park, savor family meals and stay at the 5-gazillion star LEGOLAND Hotel, lakeside bungalows at LEGOLAND Beach Retreat, or a pirate paradise at the new Pirate Island Hotel. Learn more about how you can save on your next family vacation now!
See Packages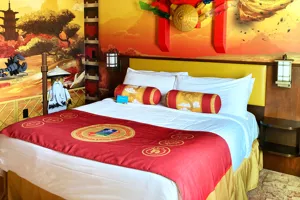 Book an ALL NEW LEGO® NINJAGO® Room!
Calling all Spinjitsu Masters! Experience the LEGO® NINJAGO® universe like never before, in a newly themed guest room at LEGOLAND Hotel! Recharge your elemental powers and use your ninja skills for the ultimate ninja sleepover!
See Packages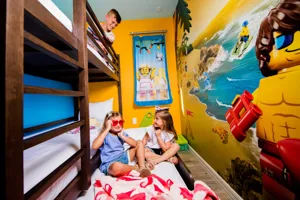 Room Only
If a room-only booking works best for your family vacation, stay at one of our top-rated LEGOLAND Florida Hotels. Our three onsite hotels feature immersive LEGO® theming, FREE breakfast, resort-style swimming pools, nightly entertainment and so much more!
Learn More