Coloring Sheet: Lloyd's Spinjitzu Kick of Energy Tornado
Friday January 8th 2021
Activities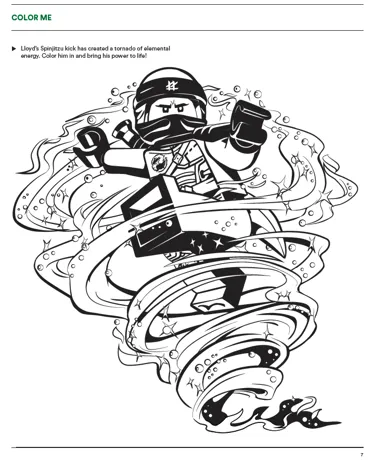 WOAH! Lloyd's Spinjitzu kick has created a tornado of elemental energy! 
Print this sheet out and add your favorite ninja colors to bring Lloyd's power to life!
Kids, the newsletter information below this is for your parents.  Please do not complete or provide any personal information unless you are at least 13.