Return "Behind the Skis" to Meet Calico Jade
Thursday February 11th 2021
Jeremy Pancoast
Behind the Scenes, Theme Park, Entertainment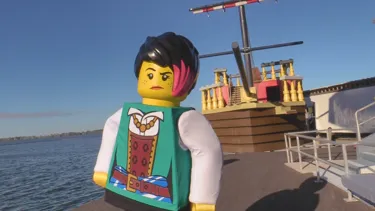 The grand finale of our adventure "BEHIND THE SKIS"!  
OK guys, I've got a riddle for you. 
What happens when you mix a little rock-and-roll with a WHOLE LOT of girl power?  
Why, you get our BRAND-NEW pirate, Calico Jade! She'll be joinin' Captain Brickbeard and his students, in our all-new Brickbeard's Watersports Stunt Show!  
From her wild hairstyle to her cool captain's hat, Calico Jade was built brick by brick by our friends at LEGO.  But who IS Calico Jade? Watch our video below and get to know this punk pirate a little more: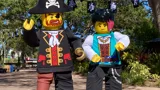 And you might be wonderin' about that name of hers? Well, it was chosen by fans JUST LIKE YOU (and yer "cool parents") through social media.  
She's pretty special and you can ONLY see her at LEGOLAND Florida!  That's right! She's only here at Brickbeard's Watersports Stunt Show.  
Kids, the newsletter information below this is for your parents.  Please do not complete or provide any personal information unless you are at least 13.