5 Foods You NEED to Try During 2021 PirateFest Weekends
Tuesday February 9th 2021
Chef Derek Orris
Events, Food
Are you hungry? Well, we ARRGH! Get it...because PirateFest Weekends?  
My favorite part of these weekends is the special food we have created.  
Not just because I'm the Head Chef here at LEGOLAND Florida, but it's also because Brickbeard approved of the food AND you can ONLY try it during PirateFest Weekends!  
 Here are some of my favorites you and your parents need to try: 
1. Sunken Ship FUNnel Cake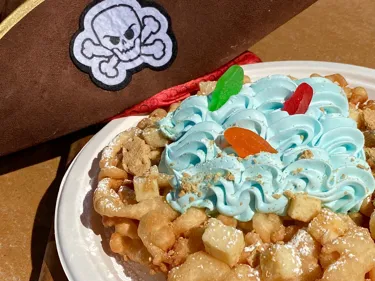 Did you know that pirates LOVE funnel cake? That's because they love FUN...get it?  
We have TWO AWESOME funnel cakes for you to try.   
The first is our Sunken Ship FUNnel Cake, which is topped with cheesecake bites, graham crackers and gummy fish. This one is my favorite because it also has BLUE whipped cream! How cool right?  
2. Cannonball FUNnel Cake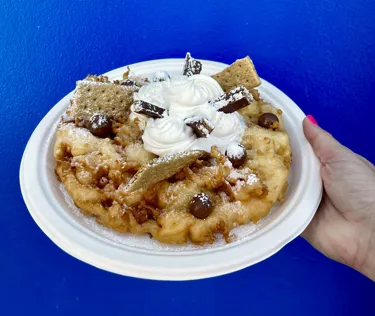 If you LOVE chocolate, we also have the Cannonball FUNnel Cake. Topped with chocolate malt cannonballs, broken chocolate wafers, crushed graham crackers, and whipped cream, it's the perfect treat.  
3. Buried Treasure Mac'n'Cheese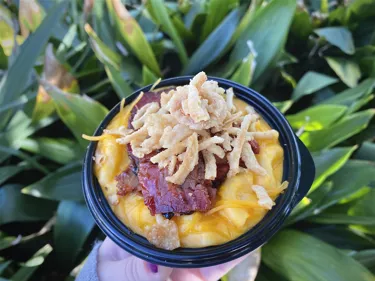 Do you LOVE mac'n'cheese? Well, grab a napkin! You may start drooling when you feast your eyes on our ooey-gooey Buried Treasure Mac'n'Cheese!
Unlike the plain kind of mac'n'cheese you can have at home, ours is topped with juicy BBQ beef brisket & crispy fried onions. Not to be cheesy, but this buried treasure is better than gold.
4. Peg Leg Barrrgh-BQ Wings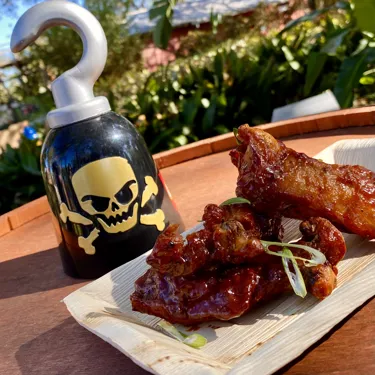 If there's one thing I know, it's that we have the best wings in all the seven seas! Our Peg Leg Barrrgh-BQ Wings have a sweet and savory BBQ sauce. Plus - I heard this is one of Calico Jade's favorites!
5. Sea Ya Later Alligator Bites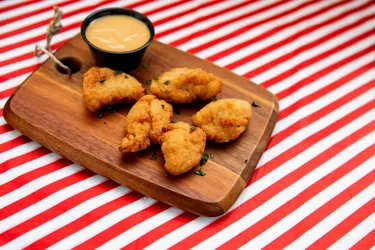 Hope you saved room to try the Sea Ya Later Alligator Bites!
Yes. You read that right – GATOR BITES. Did you know gator is actually delicious?
I promise when you taste these, you won't want to share, so tell your family you'll "see them in a while, crocodile!"


I don't know about you, but I'm starving just talking to you guys about my favorites.
But you're going to have to try them all yourself during PirateFest Weekends on February 12-14, 20-21, 27-28.
Kids, the newsletter information below this is for your parents.  Please do not complete or provide any personal information unless you are at least 13.
Related blogs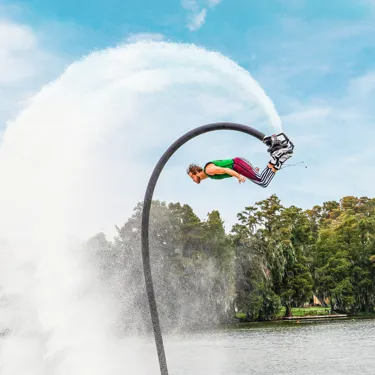 Behind the Skis: The Stunts
Get ready to take a look at our action-packed stunts featured in Brickbeard's Water Sports Stunt Show.
Related blog posts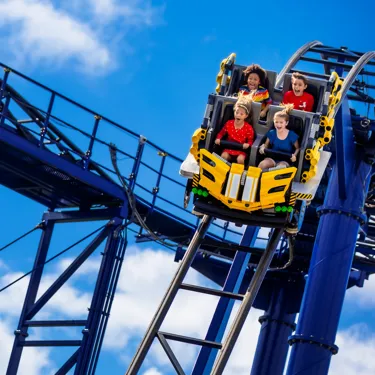 Can't Miss Thrills at LEGOLAND Florida Resort
If you're looking for some wild rides that will even make your parents scream, we have just the thrills for you!
Related blog posts
Behind the Skis: The Story
Hey guys! Guess what? Something epic is setting sail on the shores of LEGOLAND Florida this February...
Related blog posts