Meet the Characters of 2021 PirateFest Weekends
Friday February 12th 2021
Tara Degryse
Events, Entertainment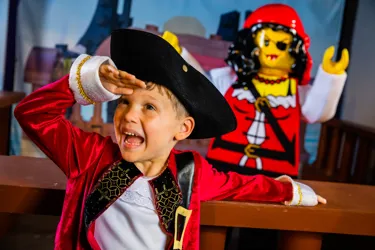 Tara, here! I am SO excited because LEGOLAND Florida is about to become home to our FIRST-EVER pirate invasion, during PirateFest Weekends.  
So what are PirateFest Weekends, eh?  
Well, let's first COMMENCE PIRATE SPEAK....err, I mean let's talk like pirates, arrrgh you ready? 
PirateFest Weekends are special weekends at LEGOLAND that are packed with something for all lads and lassies to enjoy.  
BUT did ya know these weekends are your ONLY chance to catch some of yer favorite characters from the seven seas and snag a selfie with them?  
That's right, mateys. These PIRATE PALS are ashore JUST for PirateFest Weekends at Pirate's Cove by the Ski Stadium, home of Brickbeard's Watersports Stunt Show.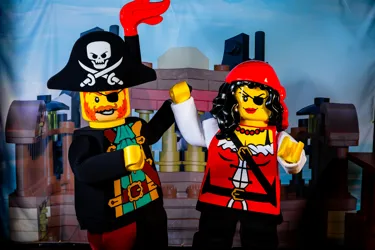 You'll want to keep a weather eye out for the famous captain himself, Captain Redbeard! See if he's taking any new recruits before his next voyage - he's always lookin' for more to add to his crew! 
And I can't forget our fierce, Pirate Princess. She is so excited to meet more fellow pirates, so you definitely want to make sure to say hi and tell her Tara sent you! (She is my favorite.)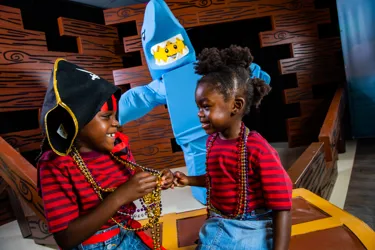 Or if you're not afraid of bein' SHARK BAIT, you can even snag a selfie with LEGO® Shark Suit Guy!  
They'll all be waiting to meet ya at our Not-So-Secret Hideaway during select times throughout the day near Pirate's Cove!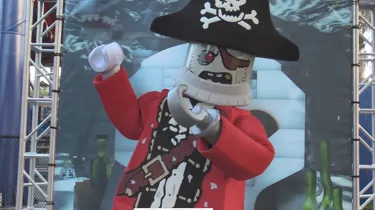 PLUS you don't want to miss Zombie Pirate. He came from the very depths of the sea to join our invasion! That's right, this is his FIRST time on land AND meeting humans...so you definitely want to meet him before he goes into hiding again! 
BUT THAT'S NOT ALL, MATEY!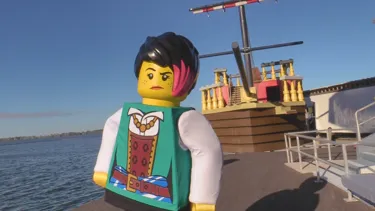 You won't want to miss our newest pirate friend, Calico Jade, at our BRAND-NEW, action-packed Brickbeard's Watersport Stunt Show.   
Yes, YE HEARD ME RIGHT - I said STUNT SHOW and BRAND-NEW pirate!  What a combo! 
Ready to join our crew? You may want to show OR email your captain (your parents) all that's in store for ya at PirateFest Weekends on February 12-14, 20-21, 27-28.  
Kids, the newsletter information below this is for your parents.  Please do not complete or provide any personal information unless you are at least 13.