Master the Art of Spinjitzu on LEGO® NINJAGO® The Ride
Thursday May 6th 2021
Banks Lee
Events, Theme Park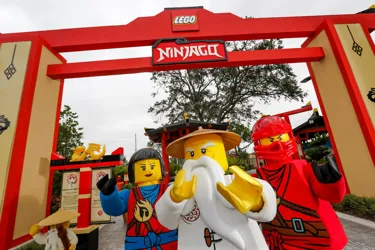 HI-YA! Sorry, just doing some spinjitzu training. If you haven't heard (and honestly, who ISN'T counting down the days), but our LEGO® NINJAGO® Days event is less than ONE MONTH away! 
Don't panic, I'm here to help you get ready to master the elemental powers of fire, water, earth and air. The best way to do that? By training inside LEGO® NINJAGO® World! 
You've got lightning drills, rock climbs, and even spinners (I DO NOT recommend the spinners after a big meal at Burger Kitchen). But the coolest place to perfect your spinjitzu skills is inside LEGO® NINJAGO® The Ride! 
Now this isn't just a ride, this is a physical game as well because you will be putting those arms and hands to use from start to finish, blasting enemies left and right, and using your best ninja skills to defeat the Great Devourer, all while scoring points.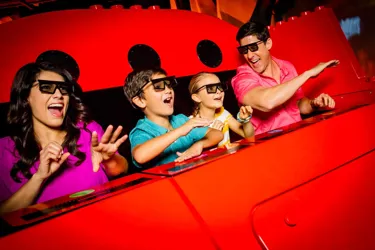 Wanna beat your parents and have bragging rights for the rest of your vacation? Don't always aim for the obvious target. There are some objects that can get you a good score (watch for bees!). 
In the dojo rooms at the beginning, hit the vases on the side and you'll see some crystals pop up. Those bad boys can net you some serious points if you are quick enough to hit them! 
Also, aim for the baddies that are further in the back, they can net you some stellar points! OH, and also….you know what, I'm not going to spoil everything. Half the fun is riding many times and finding many ways to score big. Just don't tell anyone else, shh! 
Once you have mastered the art of spinjitzu, then make sure to get back to LEGOLAND® Florida Resort for LEGO NINJAGO Days, beginning on June 5!