How to Get the LEGO® VIDIYO™ Party Started!
Monday August 23rd 2021
Cornelius "Mook Meister" Norwood Jr.
LEGO, Events, Kid Blogger, Kid Vlogger, Theme Park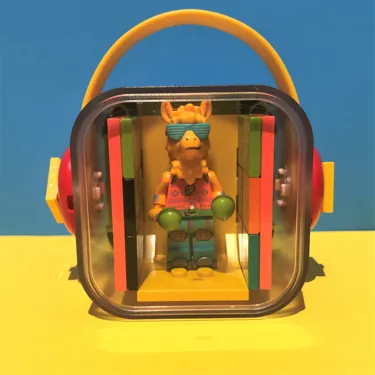 Hi guys, it's Mook Meister, from Chicago, IL!
I like LEGO® VIDIYO™ because I can create cool music videos, wherever I go – and I'm always going on adventures! 
Here are 7 steps that will get you ready for the first EVER LEGO® VIDIYO™ Music Fest. 
Step 1: Ask your parents to buy you a LEGO® VIDIYO™ BeatBox Set. My favorite is the Party Llama. Party Llama is one of the coolest minifigures EVER. He is a great dancer and so am I. I love to dance! He knows how to get the party started!
Step 2: Download the LEGO® VIDIYO™ App, but don't forget to ask your parents first.
Step 3: Play DJ L.L.A.M.A's new song "Shake It" on repeat!
Step 4. Build your set! I created my own concert for Party Llama with all my minifigures!
Step 5: Lights, Camera, Action!!! Make up some dance moves to show off in your music video alongside Party Llama!
Step 6: Book flights to attend the LEGO® VIDIYO™ Music Fest at LEGOLAND Florida! My mom says our flights are booked – and I am SO excited!
Step 7: Keep the party going with the LEGO® VIDIYO™ App until you can party at the event in September!