The Best Area of LEGOLAND Florida According to UniKitty's #1 Fan
Monday August 16th 2021
Angelina Mendiola
LEGO, Theme Park, Kid Blogger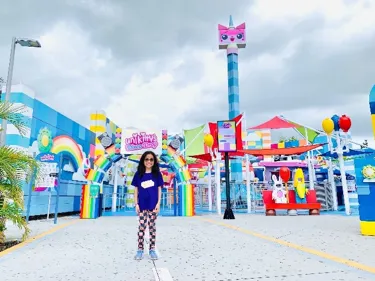 Hi, I'm Angelina and I am 10 years old. My awesome family and I went on our first trip to LEGOLAND Florida and it was amazing!
When I arrived, I was surrounded by large-than-life-sized LEGO builds and fun rides that I could hardly wait to go on.
My favorite section of the park was the LEGO® MOVIE™ World. I love the movie and to be in this world made me feel like I was actually part of the movie.
Every ride in the LEGO Movie World is a must-try.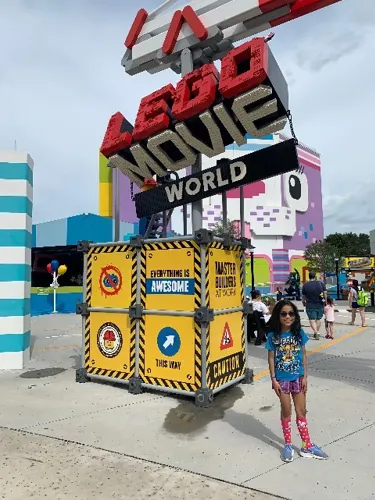 My two favorite rides were the triple-decker flying couch called the LEGO® MOVIE™ Masters of Flight and the Unikitty's Disco Drop.
Masters of Flight ride is super fun. I felt like I was a part of Emmet's team as we soared through the air.
It felt like we were actually flying in the air for real.
I also liked that I got to play with LEGO bricks while in line for the ride because it made the time waiting go by fast.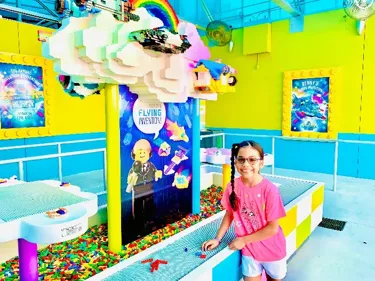 My favorite character from the movie is Unikitty so I had to get on Unikitty's Disco Drop.
The ride is so fun! It takes you up high in the air, then drops you down and spins you around a few times. I love that Unikitty's face is at the very top of the ride and it changes expressions during the ride.
I had to get on that ride several times because it is so fun.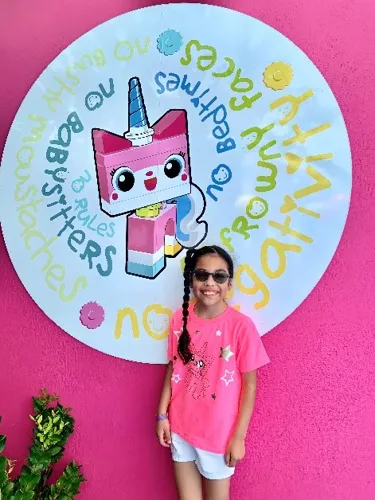 My family and I are excited that we got to experience LEGOLAND Florida and we can't wait to go back again. Even though I just told you about the LEGO Movie World, I enjoyed every part of the park. We made great memories. I hope you get to go there soon and have a blast like we did.