Brickbeard's Watersports Stunt Show is a BLAST and here's why!
Wednesday September 1st 2021
Joseph Wilson
Entertainment, Theme Park, Kid Blogger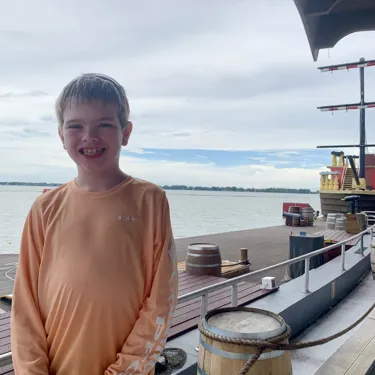 Hey there! It's Joseph and I am LEGOLAND Florida Guest Blogger.
My family visited LEGOLAND Florida for summer vacation this year and had a blast. But have you heard about the AWESOME new show, Brickbeard's Watersports Stunt Show?
We went to the water stunt show on our way back to the LEGOLAND Hotel after our day in the waterpark.
The show opened with an introduction to pirates, Catch and Keel, and the new LEGO pirate Calico Jade!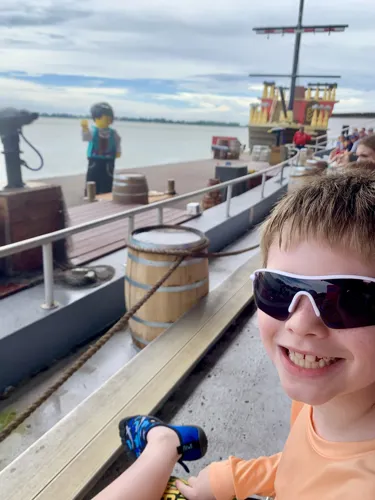 The fast jet skis were amazing! Captain Brickbeard even sailed up on a small boat!
The most AWESOME part of the show was the flyboard. A flyboard blasts a person into the air on a board that is connected to feet, with what looks like a water-powered jet pack! It was so cool to see him so high in the air and doing flips.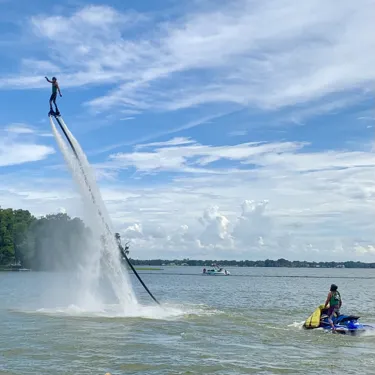 Another awesome part of the show was the 6-person pyramid of water skiers! Those people are really talented!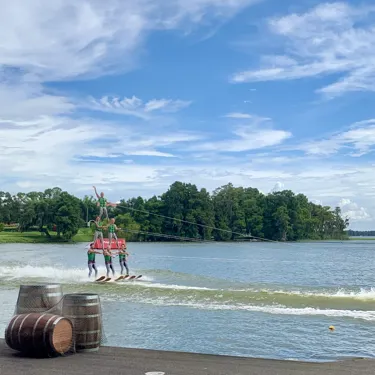 After the show, you can even meet some of the pirates outside of the stadium. 
I always like seeing the water shows in the past at LEGOLAND but Brickbeard's Watersports Stunt Show is even more awesome!

I hope you're able to check it out for yourself soon – and watch out if you get a seat in the front! You might get wet.