New Burgers? Who This?
Thursday March 11th 2021
Chef Derek Orris
Food, Theme Park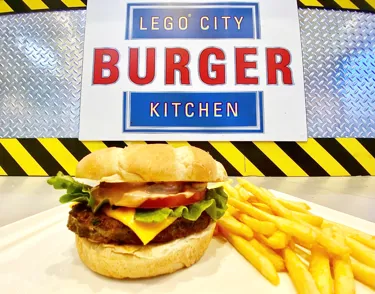 There's never a dull moment in LEGO City.
You may have noticed Burger Kitchen Restaurant has had some big changes after our LEGO City Fire Department & First Responders saved the day from a "fiery" mess, thanks to Sparky, the clumsy chef.
Ok. There wasn't a REAL fire, however, we were able to grill up a whole new menu of fresh, flame-broiled food for everyone to enjoy!
Check out some of our new meals to try:
Crispy Cracklin' Bacon BBQ Cheeseburger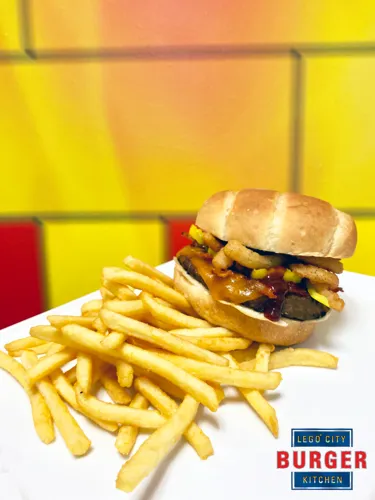 The ultimate meal at Burger Kitchen Restaurant is the Crispy Cracklin' Bacon BBQ Cheeseburger.
This delicious burger is served with fried onion straws, cheddar cheese, banana peppers, BBQ sauce, and crispy bacon. MMM...bacon.
It's a favorite of our LEGO City First Responders and a favorite of mine.


Fire Chief's Chicken Sandwich
If you love chicken, then our Fire Chief's Chicken Sandwich is perfect for you to try.
This juicy breaded chicken is drizzled with citrus and herb-infused mayo, and loaded with toppings – just the way our LEGO City Fire Chief likes it.
Dispatch Classic Cheeseburger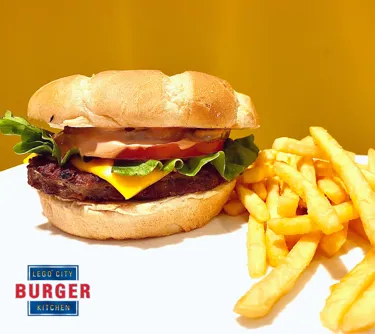 If you are a fan of something a little more old school, I recommend trying the Dispatch Classic Cheeseburger.
This flame-grilled burger has everything you'd want in a cheeseburger and more! It's topped off with LEGOLAND's special burger sauce.
I can't tell you what's in the special sauce (it's a LEGOLAND secret!), but I can tell you that it makes this classic cheeseburger way more delicious than what you might have at home - just don't tell mom or dad that ours is better, ok?
You and your family can enjoy these new meals and more, starting on March 12th at Burger Kitchen Restaurant. Save me some fries, please!
Kids, the information below this is for your parents.  Please do not complete or provide any personal information unless you are at least 13.