The Great LEGO® Race Word Search
Tuesday January 26th 2021
Activities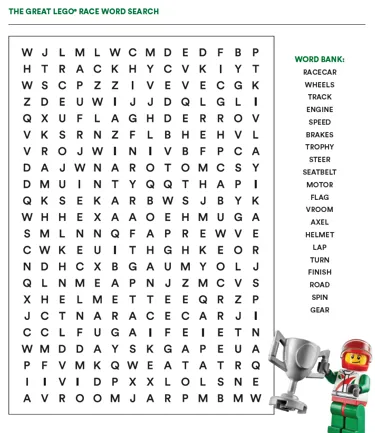 Who can find all the words first? It will be a race to the finish!
Print out The Great LEGO® Race word search and find all our hidden words.
READY? SET. GO! 
Kids, the newsletter information below this is for your parents.  Please do not complete or provide any personal information unless you are at least 13.
Related blogs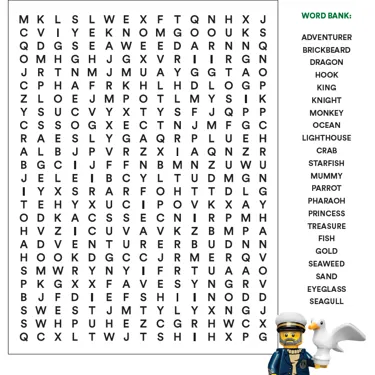 Sea Captain's Word Search
Sea-s your chance to help our Sea Captain in this word search!
Related blog posts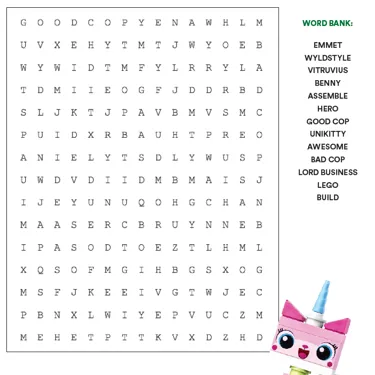 UniKitty's Word Search
Help UniKitty find her friends so she can send them love and fun from Cloud Cuckoo Land!
Related blog posts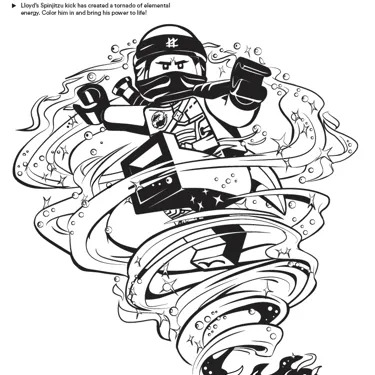 Coloring Sheet: Lloyd's Spinjitzu Kick of Energy Tornado
Help bring Lloyd's powers back to life with this coloring sheet!
Related blog posts