My AWESOME DAY at LEGOLAND Waterpark
Tuesday September 21st 2021
Joseph Wilson
Water Park, Kid Blogger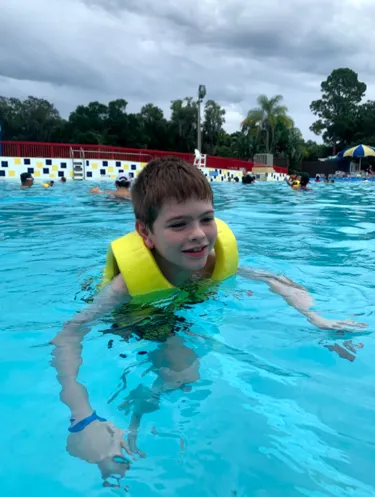 Hello! My name is Joseph, I'm 8 years old and I live in Tennessee. I'm back to share more about my vacation to LEGOLAND Florida Resort!
During our visit to LEGOLAND Florida, I spent a day with my family at the LEGOLAND Florida Waterpark. It was awesome!!!
My mom rented us a cabana. I was briefly able to check out the cabana before storms rolled in - it's Florida! Storms happen!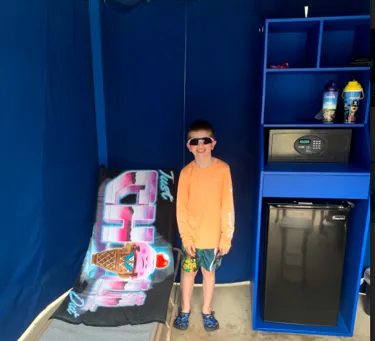 Our cabana included two loungers, 2 smaller chairs, a mini-fridge stocked with bottled water, a little table, a safe for our valuables, and 2 beach towels. We were sent to the pavilion to wait out the storms. No one is allowed near the water when lightning is in the area- SAFETY FIRST!
While waiting, we enjoyed a yummy pretzel with cheese sauce, a cool popsicle, delicious ice cream, and refreshing drinks from the Coca-Cola Freestyle machine.
After a while, we were able to re-enter the waterpark. Then, we went straight to the wave pool! I rode the waves like a pro surfer!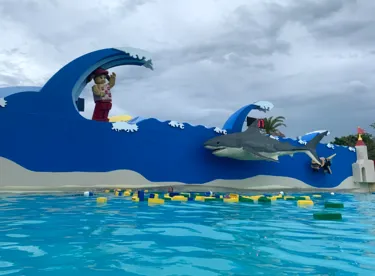 The wave pool is probably my favorite thing at the water park.
Next, we were off to Build-a-Raft Lazy River. I made a new friend while floating. We pretended the tubes were pirate ships and the floating LEGO bricks were our gold and precious gems such as emeralds!
I also played in the Joker Soaker play area. I loved the water slides! The enclosed water slide, Twin Chasers, was my favorite slide of all! I'd been wanting to try an enclosed water slide for a while and finally had the chance to on vacation!
My mom and I also built boats at Build-a-Boat and raced them. Overall, we had an awesome day!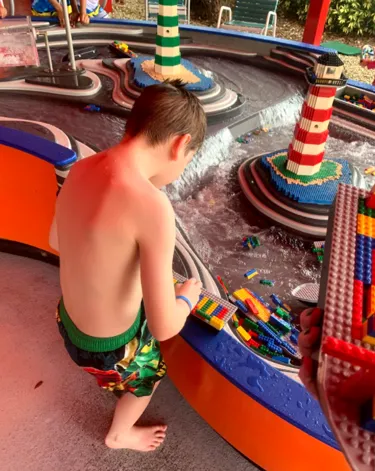 There is so much to do at LEGOLAND Florida Waterpark, and I can't wait to go back!