Welcome to MINILAND!
Feel like a giant as you walk the paths of MINILAND, where real life and imagination meet! Every building in MINILAND is built entirely by hand by Master Model Builders, one brick at a time. MINILAND is built at 1:20 scale, which means everything in MINILAND is 20 times smaller than real life! It takes millions of LEGO® bricks to make up the amazing scenery and city skylines; in fact, there are over 22,231,368 of them - with more being added every day! Make sure to look out for a new scavenger hunt every month!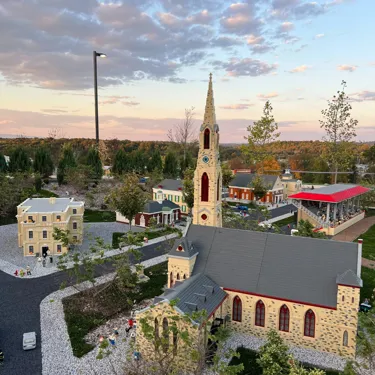 Goshen
This is the first time a LEGOLAND® park has immortalized their hometown in brick! See the Bull Stone House, and race against each other to see who's the fastest jockey at the Goshen Historic Track!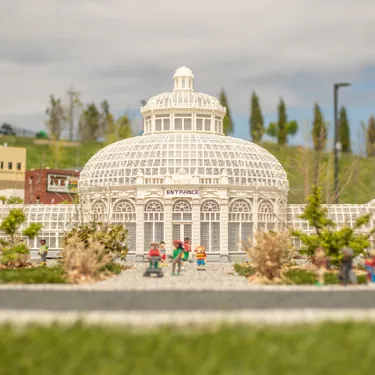 Bronx
Join a dance party or watch a giant pizza being made! Here you can see the Bronx Zoo and NY Botanical Gardens. If you take a look at the shops in Little Italy, you might notice some familiar names!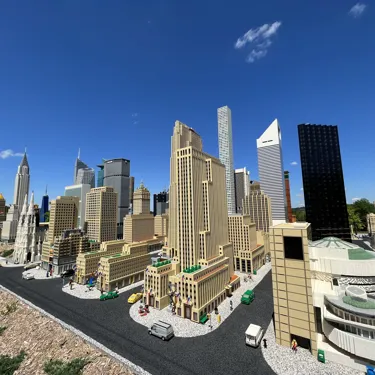 Manhattan
See all of Manhattan all in one day! Start at Central Park carousel and see yourself on the billboards of Times Square. Each skyscraper can take a team of Master Builders over 1000 hours to complete.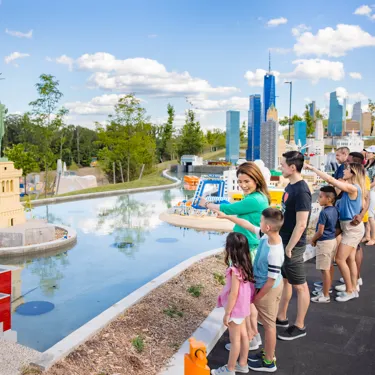 BQSI
Visit Brooklyn, Queens and Staten Island here! See 1 World Trade Center- the tallest building in MINILAND at 36' tall. Take a trip to Coney Island, but watch out for Zenobio because you might get wet!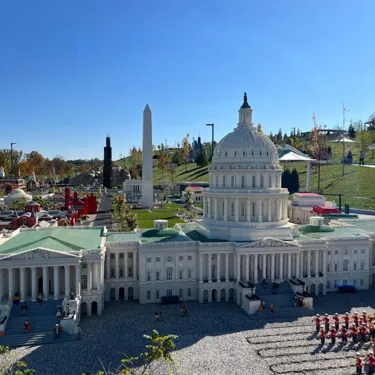 Atlantic
Visit D.C., Philly and Boston! March with the band at the Capitol Building, marvel at the miniature monuments of Washington D.C, see Independence Hall, and keep an eye out for the tea party in Boston!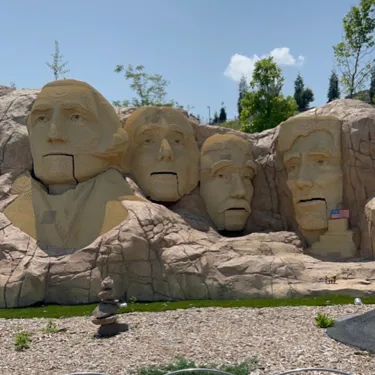 Middle America
Travel the heartlands to see Willis Tower in Chicago and St. Louis Cathedral in New Orleans. Line dance in Texas, watch Yellowstone erupt, and see the Mount Rushmore presidents sing for you!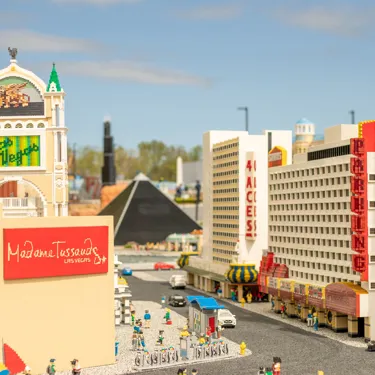 Las Vegas
With the Luxor pyramid, Bellagio Fountain and Freemont Street, fabulous doesn't begin to describe MINILAND Las Vegas! See Minilanders rafting on the Colorado River or partying it up on a party bus!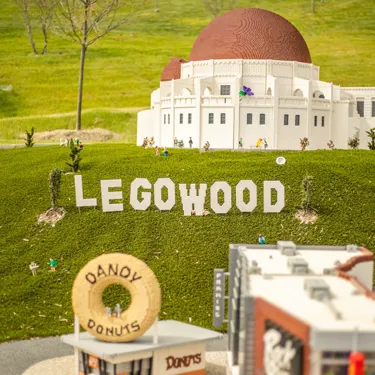 Pacific
Welcome to LEGOWOOD! Cross the Golden Gate Bridge, wind down Lombard Street and see Chinatown as you head to the beach to watch Minilander actors produce the latest MINILAND action blockbuster movie!