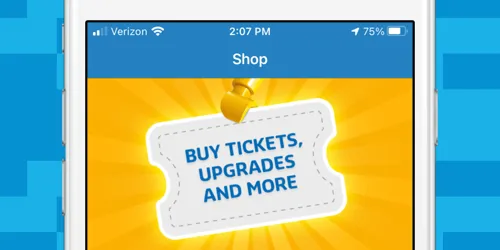 Purchase Tickets & More
Save time and skip the line by purchasing your tickets, photo digipass and more right from your phone!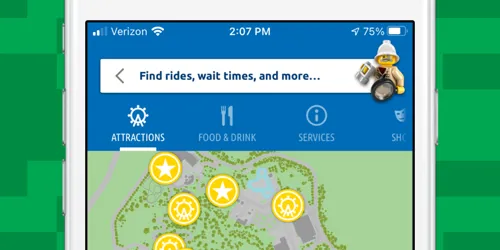 Interactive Park Map
Our interactive GPS Park map will take you straight to the entrance of any ride, attraction, shop and restaurant you want to explore.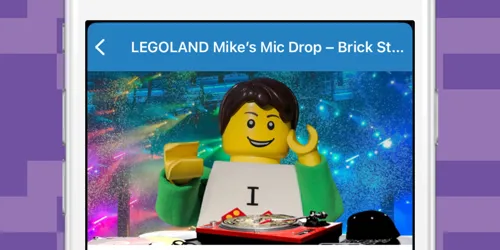 Show Times
Never miss one of your favorite shows again by setting reminder alerts for the time that suits your day best.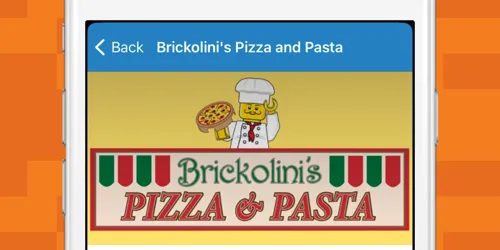 Dining Options
From Pizza, burgers, Granny's Apple Fries and more - explore all the food and beverage options we have in the Park without walking around.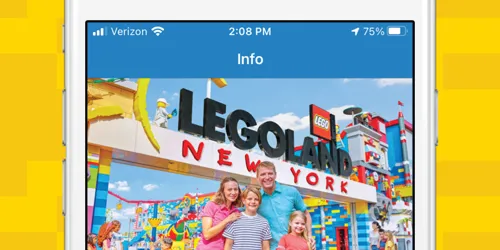 Information
All the information you need for your visit before you even arrive with everything from directions, Park hours, accessibility information and more.
LEGOLAND Resort App Features
The new and improved LEGOLAND New York Resort Mobile App makes planning your day easier than ever! ​
Plan your visit – Purchase tickets, Reserve-N-Ride & more on the day or in advance.
Ride Times – Find out the current waiting time for your

favorite rides & attractions.

​

Offers & Discounts – The app features exclusive and exciting offers for you to use around the Resort during your visit.
Explore – Wherever you are at LEGOLAND New York Resort, find out what rides, attractions, shops and restaurants are around you with our Interactive Park Map!
Show Times – Set a reminder for all of our shows so you don't miss out!
Enjoy other helpful features like ride height requirements, Park hours and more!
So what are you waiting for? Awesome Awaits! Download the official LEGOLAND New York Resort app today in either the App Store or Google Play.