No Job is This Much Fun!
The LEGOLAND® New York Resort is a fun destination for families built around the iconic LEGO® brick brand and we rely on our teams to provide a fantastic and memorable experience.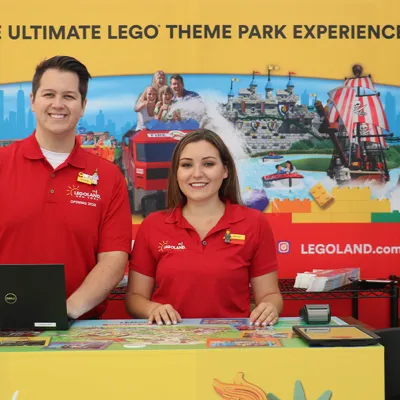 Build Your Future with LEGOLAND New York Resort! Be part of something special – the opening of LEGOLAND New York! We'll be hiring more than 1,000 people for a wide range of positions leading up to our Grand Opening in 2021. As a Model Citizen, you'll enjoy all the fun and perks you'd expect from a job at LEGOLAND. You'll work with a diverse and welcoming group of talented people - and of course you'll get to give guests from all over the world a memorable vacation experience. Everything we do, we do for the love of FUN! To join our team you must enjoy working with people, be full of exuberance, and possess a natural affinity for children. You must be dedicated to providing excellent guest service. Only the best is good enough! We'll be hiring for all levels – from front line staff to area leads, supervisors, managers and directors. Do you have what it takes to join the Merlin family?