Hiring Now!
Hiring all positions for 2023.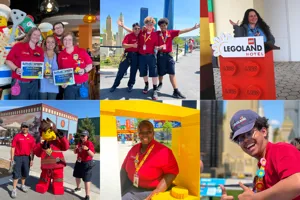 ATTEND A HIRING EVENT TODAY!
This is where you want to be in 2023.
Pay range $15.00 - $21.00
Immediate start
Merlin Magic Pass for access to Merlin Attractions across the globe
LEGOLAND New York Family Pass
30% discount on retail and food
End of season bonus up to $1,000*
Sign on bonus for Attractions Operators and Entertainment

P

erformers

$250 referral bonus
*Must meet eligibility requirements
SIGN UP HERE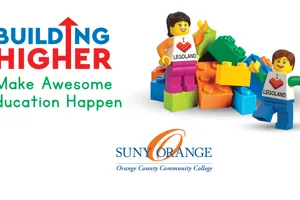 The Time to Build Higher is NOW!
Building Higher is our LEGOLAND® New York EDUCATION Benefit Program for our employees.  ​
The program is simple; as an employee at LEGOLAND New York working 3 Days A Week*, you will be eligible for full reimbursement for up to:
6 CREDITS per semester EXCLUSIVELY at SUNY Orange.

​
(*One weekday and every weekend - both Saturday & Sunday)​
Spring 2023 | Summer 2023 | Fall 2023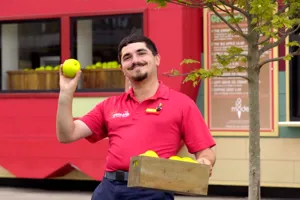 Earn AWESOME Benefits
At the LEGOLAND® New York Resort we do it all For the Love of FUN!   
Pay Rates between $15-$21 per hour

20 FREE Merlin Magic Passes that give you access to ANY Merlin Attraction

Family Pass to LEGOLAND New York Resort

End of Season Bonuses up to $1,000*

Sign on Bonuses for Select Departments

30% off Discount on Retail & Food

Discounts at a variety of Local Businesses including Local Eateries, Hotels & More

Discounted Lunch in Our Staff Canteens

Opportunity to grow with a Global Company

The Chance to Create Magical Memories to Last a Lifetime
*Must meet eligibility requirements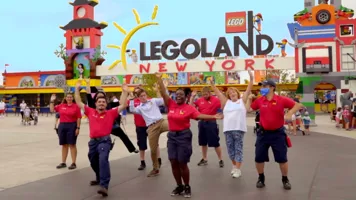 Build AWESOME Memories
Can you imagine a more exciting place to work? Welcome to a world of opportunity! Across the Resort we have LEGO themed rides and attractions, retail stores, food and beverage outlets and a fantastic LEGO themed Hotel – all on 150 beautiful acres! All of these bricktastic elements offer numerous opportunities for you to find a fit and join our team.  
Whether you join us on a seasonal basis or for a long-term career we can guarantee you a unique working experience within a fantastic team environment.  
Watch our video to see what our team members have to say about working at LEGOLAND New York Resort!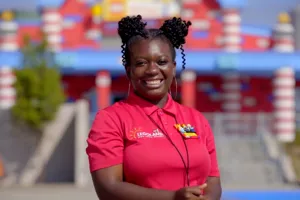 Make an AWESOME Difference
Together we can make a difference and create a workplace where everyone feels valued, no matter their age, race, gender, disability or sexual orientation. We can be a force for good by connecting with one another, our Guests and our community.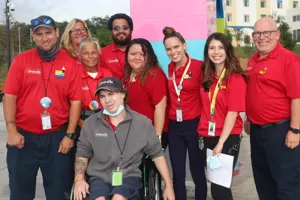 Who Works Here at LEGOLAND New York Resort​
Dedicated, Committed, Flexible Team Members Make Awesome Happen at LEGOLAND New York Resort. We are dedicated to fun, committed to providing excellent guest service and flexible no matter what job we are doing. Become a Model Citizen today!
Admissions
Do you love creating AWESOME impressions with people? Admissions Associates are responsible for greeting our guests, selling tickets and passes, and supporting the guest experience in many ways.  Join our team as we welcome guests with a smile!  Admission Associates make an AWESOME difference in the lives of our guests and in our community.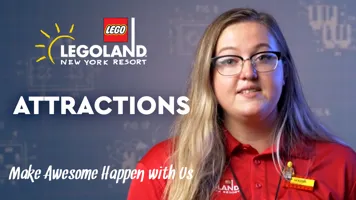 Attractions
Our Attractions positions include Attraction Hosts and Attraction Operators.   The team serves our guests throughout the Park with all rides and attractions.   The Attractions Host supports guests on and off of rides safely, performs safety checks, oversees play structures and manages queue lines.  Attractions Operators must be 18 years or older and are trained to be responsible for the control panel and operation of the rides.   Join our Attractions team and make an AWESOME difference every day!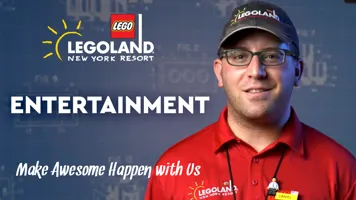 Entertainment
Are you outgoing, friendly, and have a love of learning?   We have broad opportunities for people that like singing, dancing, acting, speaking, building, teaching, testing, and more! Join our Entertainment team and help guests build AWESOME memories at LEGOLAND New York.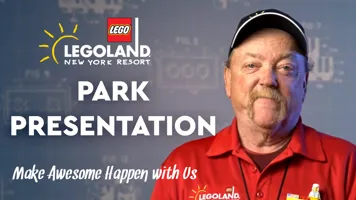 Park Presentation
Our Park Presentation team takes pride in ensuring LEGOLAND New York's reputation as a clean, safe, and healthy environment.  Our team ensures guests build AWESOME memories in a Park that is clean and mess-free. You'll learn about our grounds, contribute directly to keeping our Park as environmentally green as possible, and work outdoors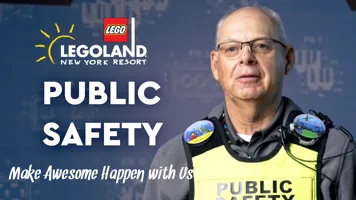 Public Safety
The safety and security of our guests is our top priority at LEGOLAND New York. Our Public Safety team offers many roles including EMT's / First Aid and Park Rangers.  EMT candidates must hold a license or equivalent to join our First Aid Staff.  Park Ranges patrol the park while interacting with guests to ensure a safe environment at all times. Park Ranges may be stationed at entrances, help reunite lost family members, respond to emergencies, and assist our First Aid Staff.  Join our Public Safety team and make an AWESOME difference!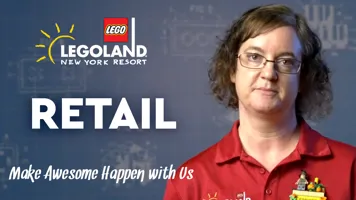 Retail
Are you outgoing and responsible?  Enjoy the LEGO toy brand?  LEGOLAND New York has the ultimate LEGO product shopping experience for our guests.  As part of our Retail team, you will make AWESOME happen by helping our guests select AWESOME treasures and souvenirs from their visit.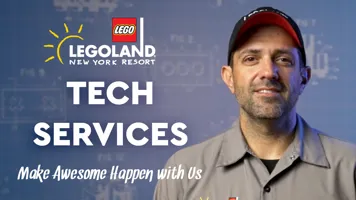 Tech Services
Our Tech Services team plays a major role in our Park's success and making AWESOME happen.  The team focuses on maintaining park equipment, operating machinery, and general maintenance of systems to ensure a safe and fun environment for our guests. If you like creating fun and working with your hands, consider joining our Tech Services team.