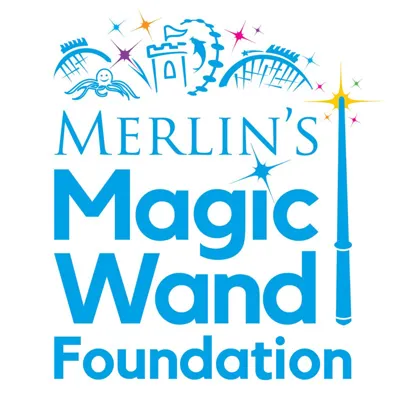 Merlin's Magic Wand Foundation
Magical experiences for children who need them most.
LEGOLAND® New York's official charitable organization is Merlin's Magic Wand.
Merlin Entertainments, plc and LEGOLAND New York Resort supports the charity efforts of Merlin's Magic Wand Foundation which puts the magic back into the childhoods of seriously ill, disabled and disadvantaged children.
Merlin's Magic Wand ensures that these children can enjoy a magical day with their family by providing tickets to one of the many Merlin Entertainments attractions across the world. Find out more about our locations. 
They have helped thousands of children and their families by providing tickets and financial support in the form of travel grants.
More than that, where children are too sick to visit us Merlin's Magic Wand are also developing a number of exciting Taking the Magic to the Children projects, ranging from sensory rooms to specially adapted playgrounds in local hospices and hospitals close to our attractions.
To find out more about Merlin's Magic Wand, the eligibility criteria and how you can apply, please visit www.merlinsmagicwand.org/usa.
Please note that Merlin's Magic Wand works directly with children, families and organizations that will benefit from a day out and is unfortunately unable to provide tickets to assist with fundraising through raffles and auctions.
Merlin's Magic Wand Foundation is a Public Charity and a 501(c)(3) tax-exempt organization.
Merlin's Magic Wand, 1 LEGOLAND Drive, Carlsbad, CA 92008
The LEGOLAND New York Resort Mission
LEGOLAND New York Resort exists to give children and their families memorable experiences of the LEGO values: creativity, fun, development and playful learning, where a child is empowered in a land without limits.

Children are Our Primary Commitment
In line with our commitment to children, LEGOLAND® New York Resort will contribute four (4) one-day park passes (expiring 1/1/2024) and/or time to not-for-profit organizations whose goals are to academically, imaginatively, and creatively enrich the lives of children ages two through twelve. LEGOLAND New York Resort focuses on the Hudson Valley, New York communities, but also will consider requests from the tri-state area.

There are many worthy children's organizations that deserve support, but unfortunately it is not possible for us to support all of them. Based on our donation criteria, we do not donate to:
* Individuals
* Incentive programs
* Religious or political purposes
* High school and college programs
* Sports teams
* Social Groups

LEGOLAND New York Resort will review each donation request based on the following guidelines:
* The request must be made by a non-profit organization whose goal is to academically and creatively enrich the lives of children aged 2-12.
* Requests should be made 60 days in advance of event or group visit.
* Groups or organizations are allowed to submit a request for one program per year.

The request should be submitted on the organization's letterhead and include:
* Background and goals of the organization
* Intended use of the donation
* Ages of the children who will benefit
* When the donation is needed
* Tax ID Number
We will endeavor to review all donation requests within two weeks of submission, and reply by email with our decision, whether or not the request is approved.
Request a Donation