7 LEGO® Themed Lands
Immersive LEGOLAND Hotel
Located in Goshen, NY
7 LEGO® Themed Lands
Immersive LEGOLAND Hotel
Located in Goshen, NY
Book your trip and head off for adventure
When it comes to bang for your buck, LEGOLAND® can't be beat. Your best day trip ever—full of playing, building, splashing, and creating—is closer than you think and more fun than you can imagine.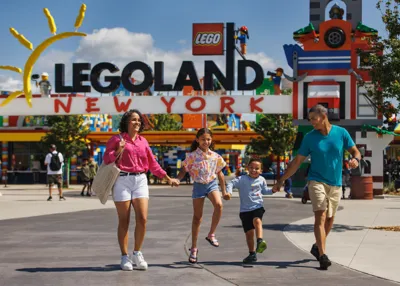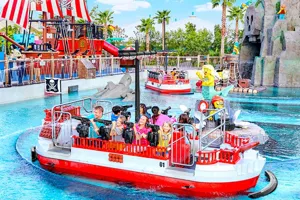 Theme Park
Ride, climb, splash, and build your way through seven themed lands at the ultimate LEGO theme park destination! With kid-powered, kid-tastic rides, geared for families with children ages 2 - 12, awesome awaits at LEGOLAND® New York Resort! 
Seasonal Events
LEGOLAND New York Resort holds awesome events throughout the year, including: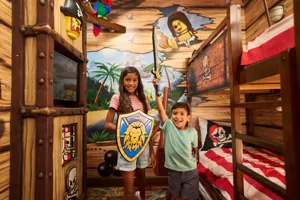 Stay and Play at Our Resort Themed Hotel
Bundle your trip into a vacation package to get the most vacation ever!