LEGO® Factory Adventure Ride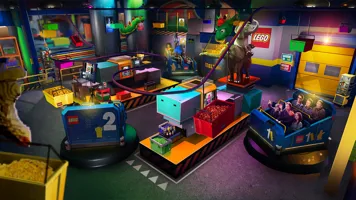 LEGO® Factory Adventure Ride
Find out what it's like to be a LEGO® Minifigure on LEGOLAND® New York's exclusive ride, You'll be magically shrunk to miniature size and be right in the action of LEGO bricks being created!
No minimum height requirement.
Guests less than 52 inches tall must be accompanied by a supervising companion*.
*Supervising Companion: A guest 14 years of age or older, who understands rider instructions, can assist other guests complying with rider instructions, and meets all ridership requirements to ride by themselves.