Top 5 Things to do on Brick Street
Monday May 31st 2021
Things to Do, Brick Street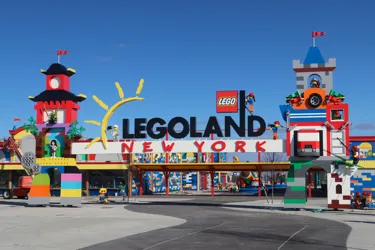 When you pass under the iconic arch, you'll be instantly transported to a world of LEGO® imagination. There are so many things to do and see, what do you do first? Here are our top 5 things to do on Brick Street –your first stop at LEGOLAND® New York Resort! 
1. Wave hello and snap a photo with BRAD!

 
Say hi to BRAD (Big Red Awesome Dino). This massive LEGO model is the perfect spot to kick off your visit with a brick-tastic family photo!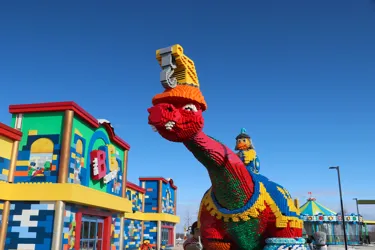 2. Buy 

a 

bricktastic

 souvenir

 at The Big Shop
Here you can find the largest selection of LEGO toy sets under one roof, including items you won't find anywhere else! Be sure to ask our Model Citizens about our Package Pick Up service so you shop first, pick-up later!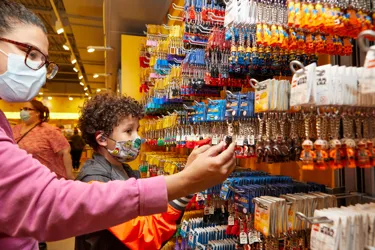 3. Grab a bite at the Brick Street Café
Need a pick-me-up before you start your awesome day? Head into Brick Street Cafe and grab a NY bagel, coffee, juice, and other scrumptious snacks!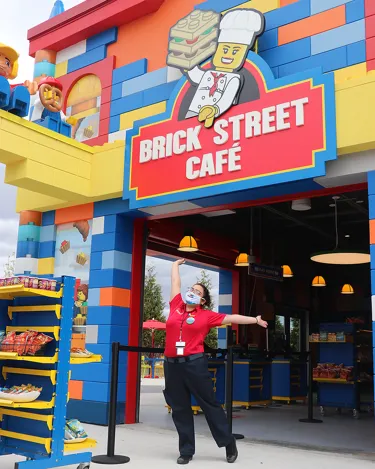 4. Ride the Brick Party 

C

arousel
This ride celebrates of all the amazing creations you can make with LEGO bricks – who says a carousel has to have horses? Grab a motorcycle, mount a tiger, or hop on a LEGO DUPLO® chicken - giraffe and go for a wild ride!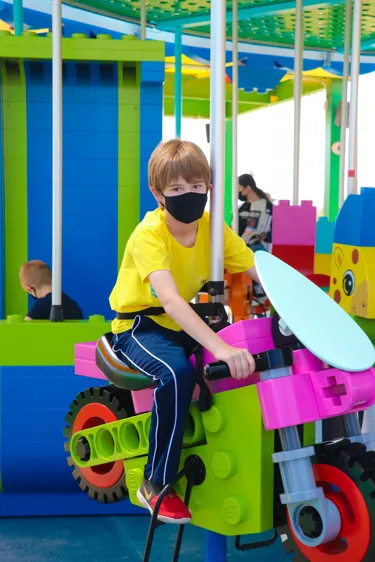 5. Take a selfie with the LEGO Friends
Need a place to rest and enjoy the view? Take a seat and snap a selfie with the LEGO Friends!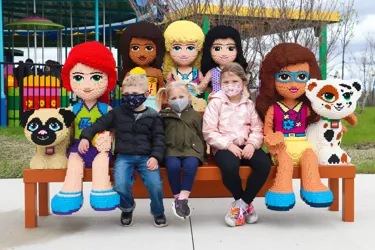 This is only the beginning to an awesome day at LEGOLAND New York Resort. Don't forget to share your moments or let us know what other fun things you plan to do on Brick Street! Open for previews starting May 29!