Top 5 Things to do in Bricktopia
Monday June 7th 2021
Things to Do, Bricktopia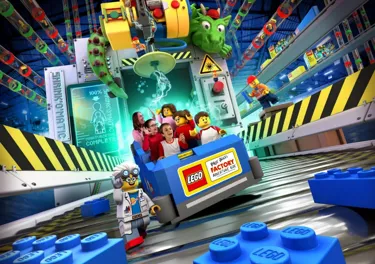 In Bricktopia, LEGO® creativity knows no bounds! There are wacky pandas, robot bears, Minifigure Mayhem, and more! There is much to explore, so we've picked out five things in Bricktopia to help you get started.
1. Get transformed into a Minifigure on the LEGO Factory Adventure Ride
Experience what it's like to be magically shrunk to miniature size and see how LEGO bricks are made from the inside out! This ride is exclusive to LEGOLAND® New York Resort, so be sure to get your LEGO Factory Adventure Ride Photo!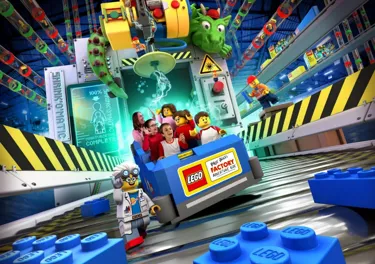 2. Shop at Bricktopia Bazaar
Shop at Bricktopia Bazaar for bulk LEGO pieces, wacky minifigures, and all things LEGO! Don't forget to ask our Model Citizens about getting your favorite LEGO brick or Minifigure personalized!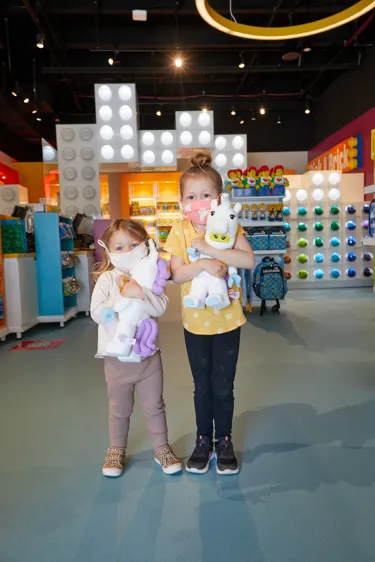 3. Build and race at Build & Test 
Here you can build anything you can think of and test it to make it even better! Build a car and race it or stack a skyscraper and shake it! Send your bricks flying through the skies, swimming through the oceans, and more!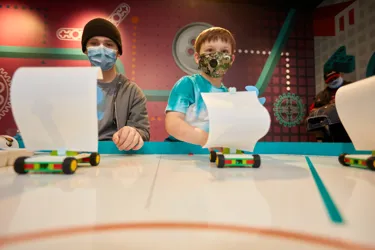 4. Dance with DJ on DJ's Dizzy Disco Spin
LEGOLAND New York Resort characters and wacky Minifigures are throwing a party to toast creativity and have built a fun ride for everyone to spin around! The Minifigure DJ plays everyone's favorite tracks; it's sure to be real celebration!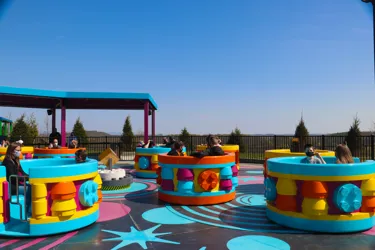 5. Take a seat and grab a bite to eat at Smokey's Brick-B-Que!

 
Smokey the Dragon is firing up the grill! Take a seat and enjoy a delicious American-style barbecue—and make sure to save room for dessert!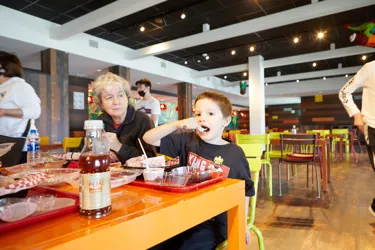 Bricktopia is full of crazy LEGO fun! Don't forget to take pictures with all the wacky models and creations, too! LEGOLAND New York Resort is open for previews starting May 29, 2021!