Top 5 Things to do in LEGO® Castle
Monday June 14th 2021
Things to Do, LEGO Castle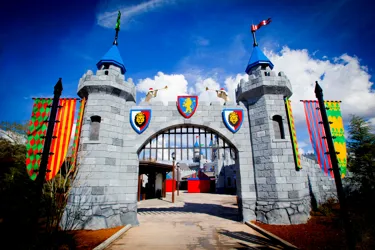 Hear ye, hear ye! The King and Queen have penned a royal decree stating you must not miss these five things when you visit LEGO® Castle.
1. Ride The Dragon

 
The red knights have broken into the castle and stolen the good wizard's staff! Conquer the Dragon and save the kingdom!

(Not ready to take on The Dragon? Train first on Dragon's Apprentice!)
2. Reward yourself at Wizard's Frozen Wonders
Every knight deserves a reward! Choose from an assortment of ice cream for a tasty magical treat.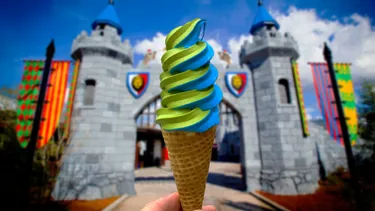 3. Join the Tower Climb Tournament
Hoist yourself to the top of the tower and perfect your climbing skills to help defend the Kingdom!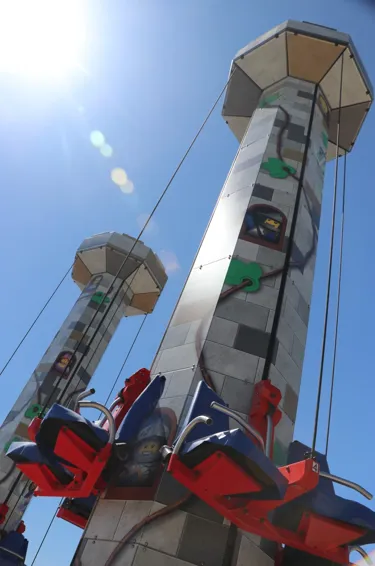 4. Construct a castle at Builders Guild
The King seeks Master Builders to fortify the Kingdom. Enter the Builders Guild and help construct the castle!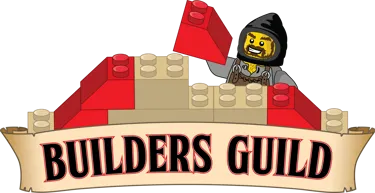 5. Stop by the Royal Market
Everyone is royalty in LEGO Castle! Pick up new garments, treasures, and LEGO sets at the Royal Market.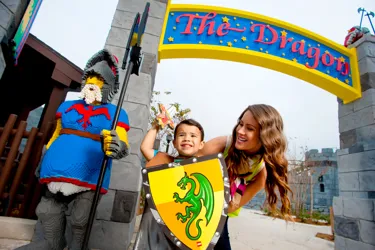 LEGO Castle is a land of magic and quests! Be ready for awesome adventures! LEGOLAND New York Resort is open for previews starting May 29, 2021!