What is the Sleepover Series?
Tuesday December 20th 2022
Events, Tips & Tricks, LEGOLAND Hotel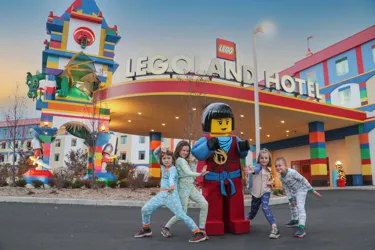 Are you ready for the ultimate LEGO® sleepover? LEGOLAND® New York Hotel is hosting its 2nd annual Sleepover Series starting January 6th through March 26th Friday-Sunday ONLY!  
What is the Sleepover Series?

 
Well, it's the most AWESOME sleepover, slumber party, pajama party, out of the history of ever!  
It is our LEGO themed Winter Weekend stays. Experience a new theme each month including Ninja Nights (January), Kingdom Nights (February), and Pirate Nights (March).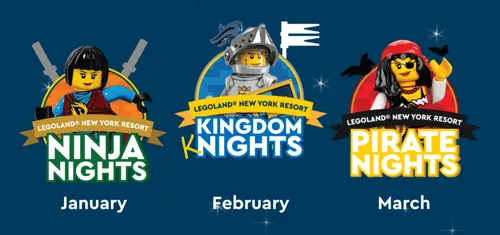 What will I experience?

 
Each themed stay comes with a loaded itinerary of LEGO fun that will keep you so so so busy. 
The LEGO activities you'll experience are 
LEGO build & LEGO DOTS experiences

 

LEGO Mosaic build

 

LEGO Challenge (brand NEW)

 

Story time, dance parties, & games

Character meet & greets

 

Custom itinerary for endless fun

and MORE!

 
Wait, what's the LEGO Challenge? That sounds super cool.

 
Oh, yes it is! And its BRAND NEW! The Creative Workshop has been TRANSFORMED into a unique, immersive LEGO challenge! (Don't worry, Creative Workshop is now in Bricks Family Restaurant so you can still build!)  
Follow along with the main Minifigure to complete special super-secret tasks. You will be asked to do some crazy things and create some wacky builds. Are you up to the challenge? 
Soo, yeah. It's the most AWESOME LEGO experience for all our LEGO lovers. Now, we just need YOU to come & make lasting memories with us.