Discover your Play Type!
Monday July 18th 2022
Things to Do, Events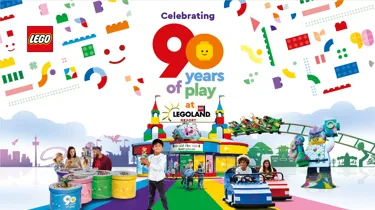 We're celebrating 90 Years of Play at LEGOLAND New York Resort; Thursdays – Sundays until August 10! At Rebuild the World on Brick Street, our Master Player can help you discover your Play Type and show you more awesome ways to play. 
Take a look at the different Play Types and see which one suits you best!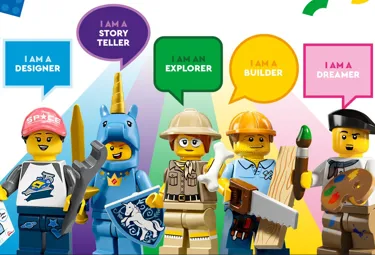 Designer

 
No problem is too tough for LEGO bricks! Designers are aware of problems and want to solve them. You are focused and get ideas from asking questions. Everything you create out of LEGO® solves problems and playtime is thoughtful. 
Are you a designer? Then you should check out creative workshop and take one of our awesome classes to learn some advanced LEGO building techniques! 
Explorer

 
Creativity is everywhere, you just have to find it! Explorers are aware of the environment. You are curious and get ideas from new discoveries. LEGO® creations are bold and playtime is adventurous. 
Are you an explorer? Be sure to take a walk through Miniland and see what hidden gems you can discover in our LEGO cityscapes.  
Maker

 
If at first you don't succeed, try and try again! Makers are aware of objects. You are energetic and get ideas from building over and over. LEGO® creations are detailed and playtime is experimental. 
Are you a maker? Try building the strongest wall at Builder's Guild in LEGO Castle or try and create the fastest car at Build and Test in Bricktopia!  
Dreamer

 
If you can dream it, you can do it! Dreamers are aware of possibilities. You are imaginative and ideas come from daydreaming. LEGO® creations are artistic and playtime is magical. 
Are you a dreamer? Build your future home on Planet LEGOLAND at Rebuild the World or let your creativity shine at LEGO DOTS.  
Storyteller

 
Stories are everywhere, and you love to tell them! Storytellers are aware of others. You are dramatic and ideas come from fantasy. LEGO® creations are used to entertain and playtime is theatrical. 
Are you a storyteller? Be a part of the story with one of our new shows! Become a pirate at Academy of ARRRGH! Or solve crime with Detective Trace! Your storytelling shows no bounds. 
Join us Thursdays – Sundays to discover your Play Type and receive your exclusive Pop Badge and Lanyard to showcase how you play!