6 Ways to Beat the Heat
Monday July 25th 2022
Tips & Tricks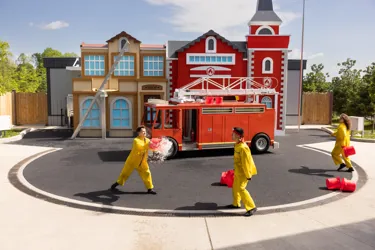 Summer is in full swing here in the Hudson Valley! While you're exploring LEGOLAND New York, be sure to take time to cool down! Here are 6 ways to beat the heat!
Sit back and relax at the Palace 4D Cinema

 
If it's sunny in LEGO City, head inside the Palace 4D Cinema and enjoy one of our three 4D movies. It is a great way to get off your feet and out of the heat! Each show has a runtime of about 20 minutes so you can cool down before riding Driving School again!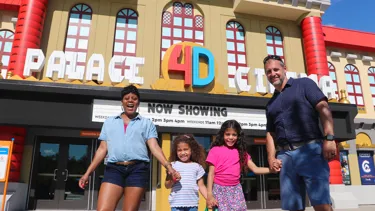 Set sail on Splash Battle

 
Arrgh you ready to face the waters? Climb aboard Splash Battle in LEGO Pirates! You are part of the crew of a pirate ship as you navigate pirate infested waters and retrieve your stolen treasure. Arm yourself with a water cannon and be prepared to get wet!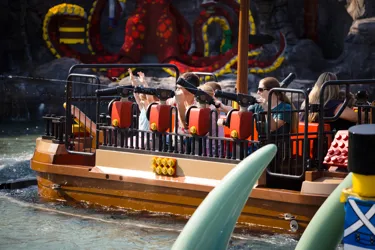 Build inside at Creative Workshop

 
If you're in Bricktopia and need to cool down with a building break, head into Creative Workshop! You can take one of our amazing classes and learn some advanced building techniques. If you missed the class, don't fret! Wait for the next one in Build and Test where you can build skyscrapers and race your own Hot Rod!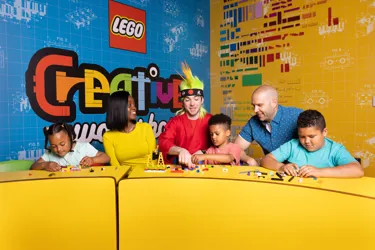 Cool off with Ice Cream from Wizards Frozen Wonders

 
Need a frozen treat? Head to Wizard's Frozen Wonders in LEGO Castle! Enjoy a magical soft-serve cone with a delicious topping. Enjoy your treat while taking a walk through the Nature Maze next door! It is the perfect way to slow down and enjoy some of the hidden gems of LEGOLAND New York.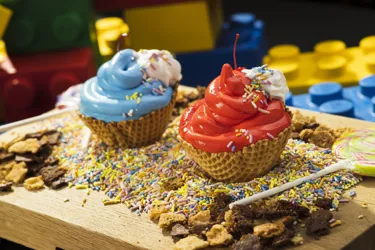 Sit in the SPLASH ZONE at LEGOLAND Theater

 
Arrive early for The BIG Test show and claim a seat in the splash zone! Get ready to help our Firefighters pass their test but prepare to get wet!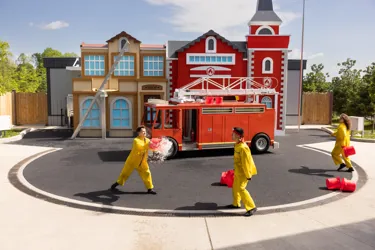 Stop to shop!

 
Head inside to any of our stores to escape the heat! Shop for LEGO sets in The Big Shop, grab your armor in Royal Market, or get new ninja gear from Wu's Warehouse! Need supplies like sunscreen? Stop in Mini Market on Brick Street!