5 Reasons Why You Need to Download the LEGOLAND® New York Mobile App!
Wednesday March 30th 2022
Things to Do, Fun Facts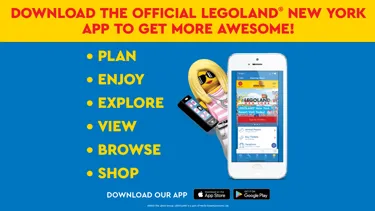 The new and improved LEGOLAND® New York Resort Mobile App makes planning your day easier than ever! ​Here are five reasons why you should download it before your visit.
1. Plan your visit​
You can plan your entire visit right in our app! You can purchase tickets, Reserve-N-Ride & more on the day or in advance.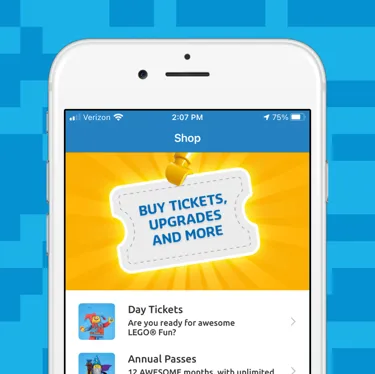 2. See ride wait times and showtimes
 Find out the current waiting time for your favorite rides & attractions. You can even set a reminder for all of our shows so you don't miss out!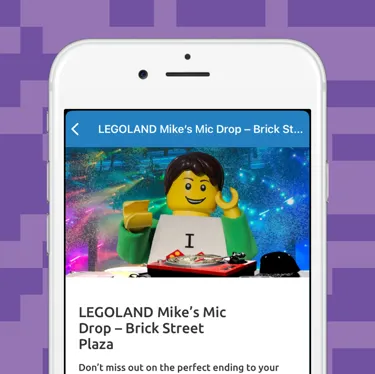 3. Browse restaurant menus
From Pizza, burgers, Granny's Apple Fries and more - explore all the food and beverage options we have in the Park without walking around.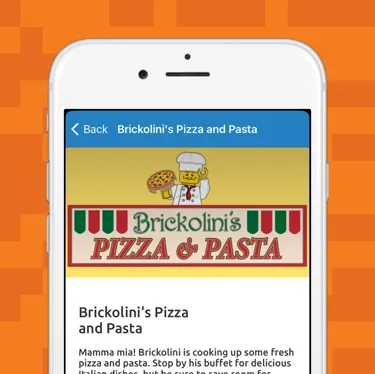 4. Navigate the park using the interactive map
Our interactive GPS Park map will take you straight to the entrance of any ride, attraction, shop and restaurant you want to explore.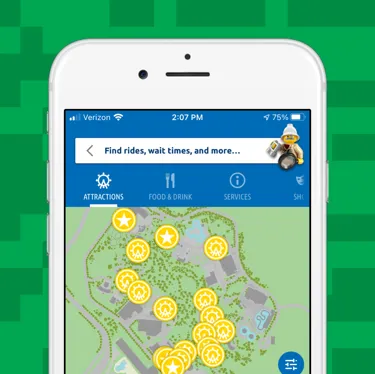 5. Quickly find General Information
All the information you need for your visit before you even arrive with everything from directions, Park hours, accessibility information and more.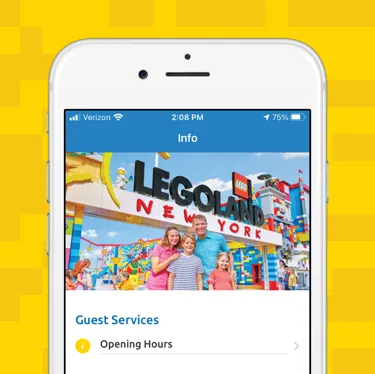 The LEGOLAND New York mobile app is a great way to plan your visit and have the best experience! Download it today!