3 Steps to Minifigure Trading at LEGOLAND New York Resort
Monday July 19th 2021
Fun Facts, Things to Do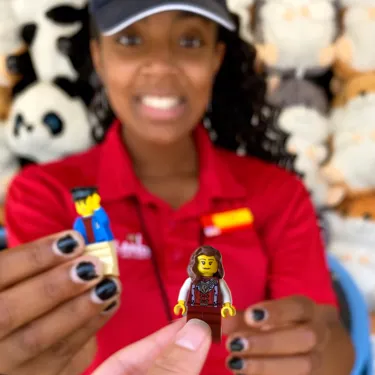 At LEGOLAND® New York Resort, have you noticed Minifigures on Model Citizen's Brick Badges? Did you know that if you see one you LOVE you may trade for it? AWESOME, right?
Trading Minifigures is a unique aspect of the LEGOLAND Parks and it's as easy as one, two, three! 
STEP 1 - Have a LEGO® Minifigure
Whether you bring one from home or buy one in a shop, you may trade any LEGO Minifigure! It can be old and worn or new and shiny. However, they must be LEGO Minifigures and traded in complete form, including head, body and legs. That goes for our Model Citizens, too!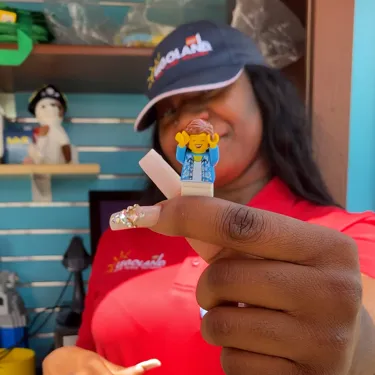 STEP 2 - Find the Minifigure you want to trade for! 
All Model Citizens wear at least one LEGO Minifigure on their Brick Badges. They are all different styles -- from pretty princesses to plundering pirates! If a Model Citizen's Minifigure is holding an accessory, you're in luck! 
We also have Minifigure Trading Posts where a variety of Minifigures await for you! These posts can be located in Mini Market, Creative Workshop, DUPLO Baby Care, and Smuggler's Haul!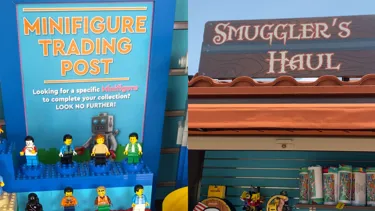 STEP 3 - Trade! 
With your own Minifigure in hand, you may ask a Model Citizen to trade! (Don't worry, they'll say yes!) They get your Minifigure for their Brick Badge, and you get that new one you've had your eye on! 
And the best part? You may trade again and again!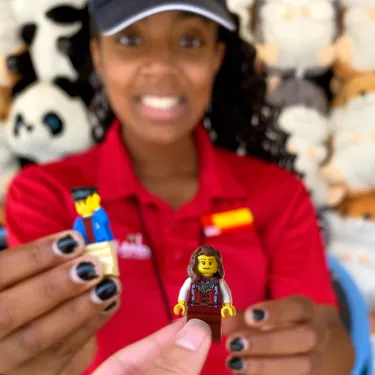 And that's it! Minifigure Trading is as easy as 1-2-3! Be sure to bring your own to trade the next time you visit LEGOLAND New York Resort! OPEN NOW!