Theme Park, Pirates' Cove
All Ages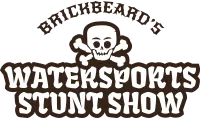 Ahoy! Watch Brickbeard's buccaneer recruits pass swashbuckling skill tests on the high seas at LEGOLAND® Florida Resort! Does it have pirates? Yes. Does it have more speed? Double yes. Does it have higher jumps? For sure, yes. Oh, and did we mention a totally-awesome-brand-new-super-cool flyboard (that's basically a skateboard that flies ABOVE the water)?! We DEFINITELY have that. This epic water stunt show features a never-before-seen, new female LEGO® pirate character, new original music and gravity-defying water stunts including wakeboarding, barefoot-skiing, jump acts and an iconic ski pyramid. An all-new flyboard act takes this show to heroic heights above the legendary Lake Eloise.
Thar's All-New, Way-Cooler Stunts
Prepare for thrilling sky-high jumps and more speed than ever before with new stunts that include a gravity-defying fly board, wakeboarding, barefoot skiing, jump acts and the iconic ski pyramid. Here is all you need to know about these all-new-super-cool watersports: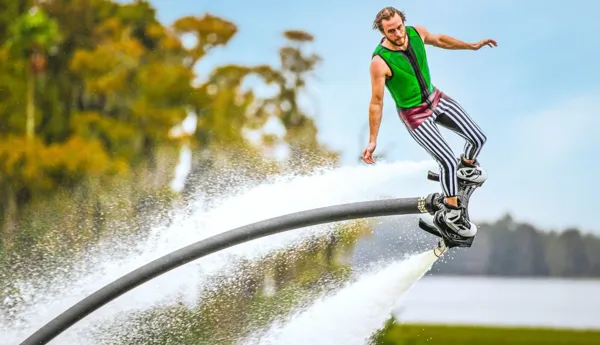 Fly Board
This awesome flying board helps the bravest of pirate recruits FLY up to 72 ft in the air! (Whooaaa, how?) The board (that is more like a hoverboard) is connected by a long hose to a watercraft (like a jet ski) where water is forced, under pressure, up to the recruit's special boots with jet nozzles underneath! This makes flips in the air or perilous plunges into the seven seas something for the best of the crew to attempt!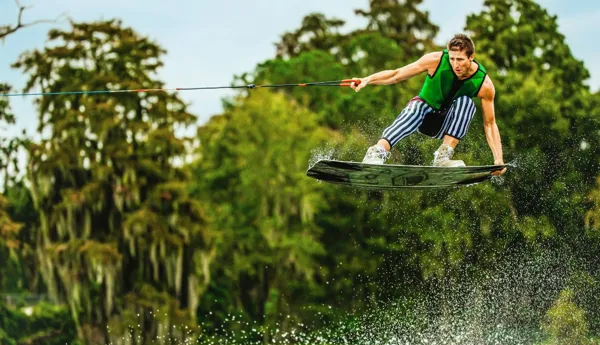 Wakeboard
This pirate skill combines skiing, snowboarding and surfing all in ONE! Add to that a kind of skateboard that gets towed behind a boat across its wake and you get some of the coolest, fastest aerial tricks this side of the plank.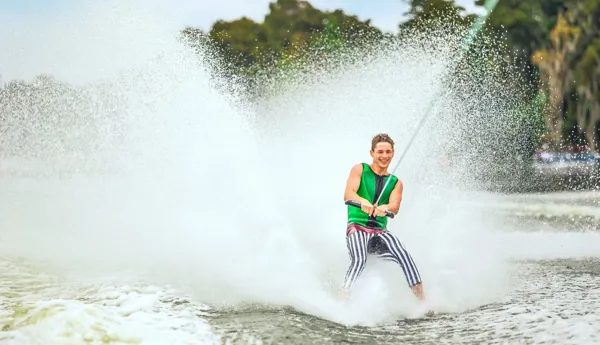 Barefoot skiing
Fun fact: Did you know that barefoot waterskiing originated here in Winter Haven, Florida and the first competition ever was held at the site of Brickbeard's Watersports Stunt Show in Cypress Gardens? This awesome watersport is skiing without a ski like the pirates used to do back in "their day". You guessed right, you use your feet as a ski and get behind a boat that will be traveling at higher speeds than normal water skiing: optimal pirate speed.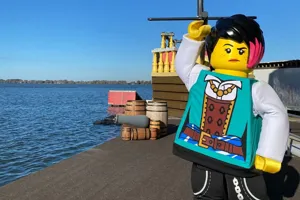 Meet Arrrgh New LEGO Pirate
Named by LEGOLAND Florida's social media fans and co-developed with LEGO masterminds, the cunning and fierce female pirate, "Calico Jade", joins fan-favorite Captain Brickbeard after he recruited her to his crew. She oversees all the new Pirate Athlete training recruits and either whips them into shape or makes them walk the plank. Legend even has it, that Calico Jade once defeated the largest Sea Creature ever seen all by herself.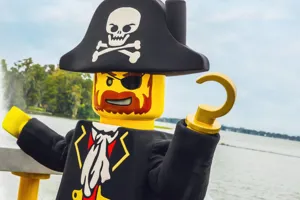 Yer Nothin' Without the Captain
Captain Brickbeard returns ashore from his adventures to recruit the best of the best in the latest class of pirates into the ultimate pirate crew aboard his ship. Like most pirates, he loves gold … not spending it, but by forging it into ornaments that he uses to decorate his ship. Brickbeard was once captured and taken to the Imperial Flagship by soldiers looking to stop his reign over our waters but he escaped and has landed year after year on LEGOLAND's shores to take over the Theme Park and bury his treasure. He has gathered only the finest buccaneers in the realm to attend his academy of pirates and he is looking for more to join his crew in the never-ending hunt for buried treasure and adventure!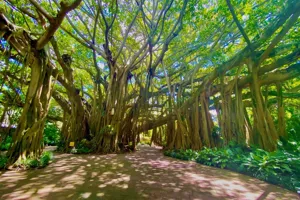 A World-Famous Legacy Invaded by Pirates
Inside the LEGOLAND Theme Park is the beautiful and historic Cypress Gardens botanical gardens that have been a Florida staple since 1939. This park, the original theme park in Florida, was home to a popular ski show and the site of a few movies that incorporated early watersports like synchronized swimming (look up Esther Williams and our Florida pool)!  Lake Eloise has been the site of waterski shows since the 1930s and, in 2011, was invaded by Captain Brickbeard and his crew who have worked to establish their newest academy of pirates on the site of so much rich history (because, let's face it, they love anything that's "rich" or shiny!)