Unleash the power of play at Imagination Zone, which is filled with amazing hands-on LEGO® activities #BuiltForKids! Next to the outdoor Kid Power Towers attraction, guests will discover a cool indoor space filled with colorful furnishings, floor-to-ceiling graphics, several awesomely themed "zones" and thousands of LEGO bricks awaiting assembly into whatever you can imagine!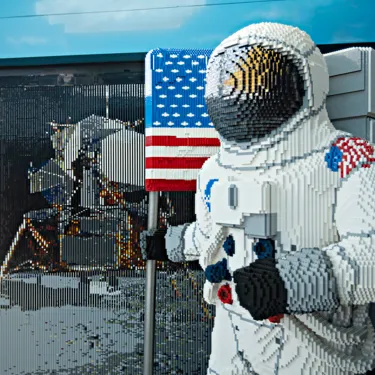 LEGO® City Space
You've finally made it to the LEGO® Moon Base after having travelled over 230,000 miles. Now that you are here, we need your help building rockets and rovers which could be used to conduct scientific research for NASA's Artemis mission. Are you up for the challenge?
Learn More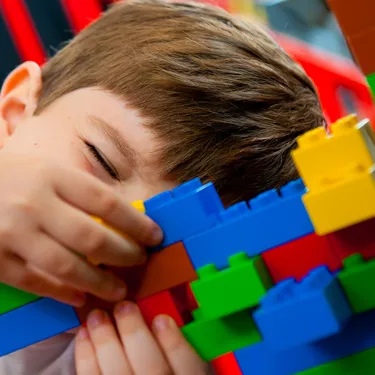 Creation Zone
Step through and enter a curving corridor where kids will discover endless ways to design, build, and decorate the walls with their creations. Imagine what kind of buildings you can create, then test their strength on the earthquake table. Build, build, build!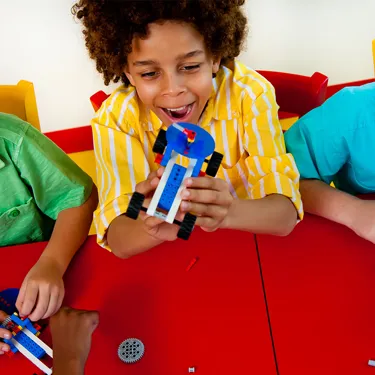 Wheels Zone
Here, kids can put their imaginations into overdrive by building a limitless number of LEGO® vehicles to send zooming down timed racing ramps. From cars to carts, trains to trucks, if it can roll, it can race! Who'll be the first to cross the finish line?