Unleash the power of play at Imagination Zone, which is filled with amazing hands-on LEGO® activities #BuiltForKids! Next to the outdoor Kid Power Towers attraction, guests will discover a cool indoor space filled with colorful furnishings, floor-to-ceiling graphics, several awesomely themed "zones" and thousands of LEGO bricks awaiting assembly into whatever you can imagine!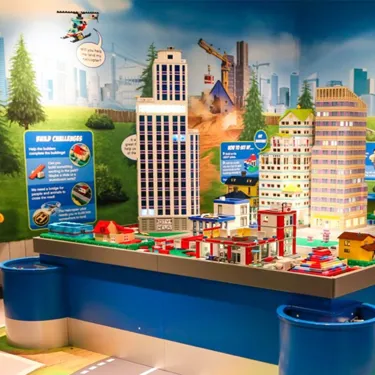 Building Zone
Test your design and engineering skills by building the tallest earthquake-proof tower or create the house of your dreams. Whatever you can imagine, make it real with a huge assortment of loose LEGO® bricks.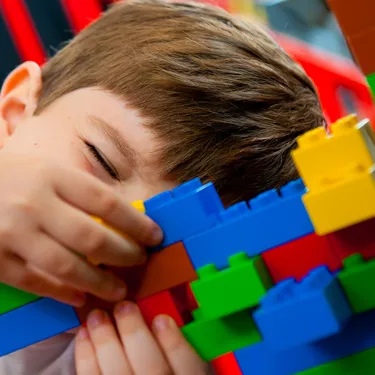 Creation Zone
Step through one of two brightly colored Imagination Zone doorways and enter a curving corridor themed to the iconic LEGO® brick, where kids will discover endless ways to design, build and decorate the walls with their creations.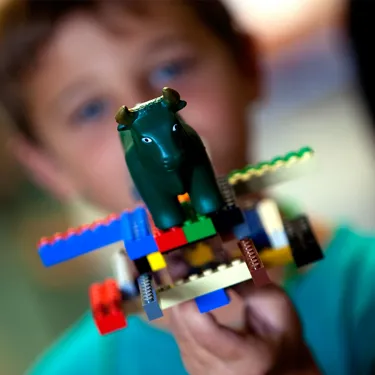 Flight Zone
An all-encompassing overview of the Sunshine State! With landmarks from top-to-bottom, don't miss Mallory Square in Key West, Bok Tower in Central Florida and Antebellum Mansions in the Panhandle.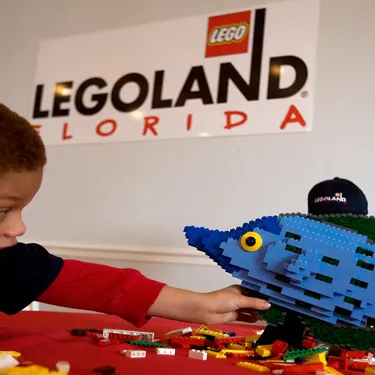 Water Zone
With the help of some awesome touch-screen technology, kids can build colorful sea creatures out of virtual LEGO® bricks using nothing more than their fingertips, then watch them swim through an interactive, digital coral reef!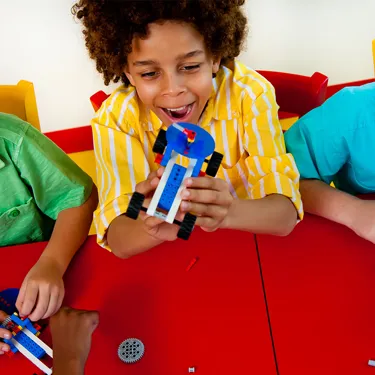 Wheels Zone
Here, kids can put their imaginations into overdrive by building a limitless number of LEGO® vehicles to send zooming down timed racing ramps. From cars to carts, trains to trucks, if it can roll, it can race! Who'll be the first to cross the finish line?