Oh no! Dr. Alvah and Carter have plans to shut down Heartlake City by cutting off the power to every single ride and attraction. Help Stephanie, Andrea, Olivia, Emma, and Mia stop them before it's too late! By taking part in the Heart Squad's fun activities and meet & greets, gain valuable information needed to crack the secret code and stop the villains' evil plan!
May 1-2, 8-9, 15-16
Included on daily tickets, Awesome, Awesomer and Awesomest Annual Passes
Theme Park, across different areas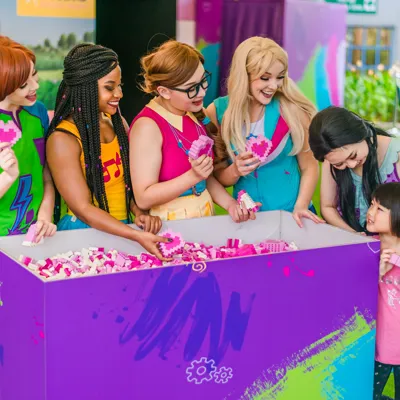 Come meet the LEGO® Friends!
Come meet the Fab Five. Whether your sporty like Stephanie or an artist like Emma come meet all the LEGO(R) Friends and discover your own talents!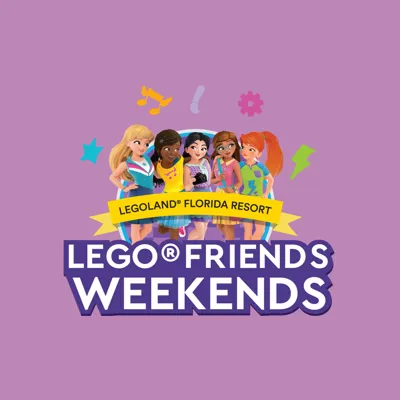 Join fun activities with Friends!
What better way to spend the day than doing fun activities with your family and friends. From getting your body moving with Stephanie's Step-A-Thon to joining Andrea on set at Heartlake Music Studio all while figuring out the code to stop an evil villian from shutting down the park. With all this excitement we can hardly wait!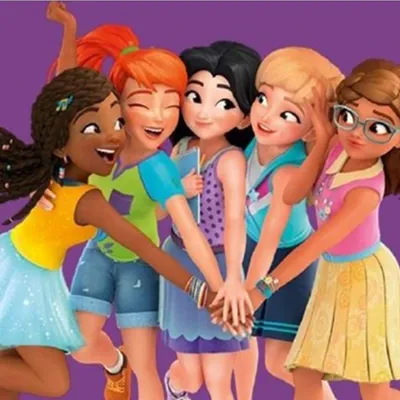 Fab Five's Signature Treats
Make your mouth water with LEGO® Friends signature treats. Try Stephanie's favorite birthday cake gelato (which of course is BLUE!) or a special cupcake with rainbow whipped cream! Quench your thirst with the Fab Fives favorite drink, the Brickberry Lemonade.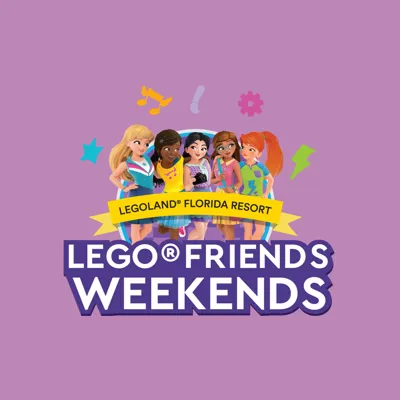 Have the coolest hangout at home!
Make the friendship last! Bring Mia, Stephanie, Olivia, Andrea, and Emma to continue your adventure at home with YOUR friends. Visit Heartlake Mall to do all your shopping for the newest and best LEGO® Friends sets and gear.
Tickets
Save over 10% when you buy tickets online in advance! Choose from 1-Park and 2-Park tickets ─ check our event calendar because they are included with regular admission ─ and add a 2nd Day for $20.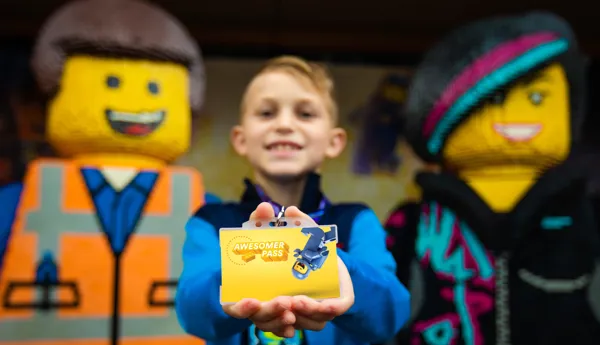 Annual Passes
Upgrade to an Annual Pass from a 1-Day Ticket and get 12 months of admission and both parks starting from just $35 more!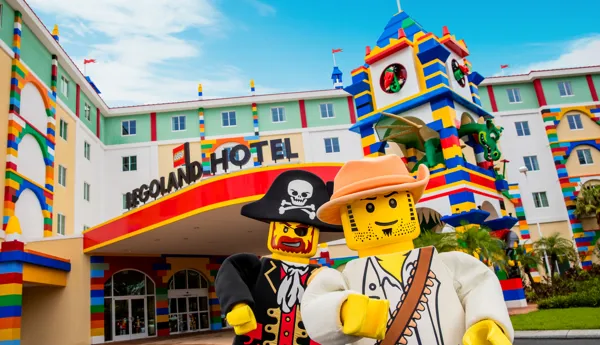 Vacation Packages
Extend the theme park fun into your hotel stay at our On-Site Hotels! Stay steps away, get free breakfast and more!