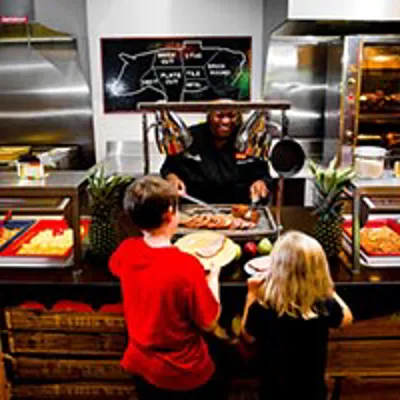 Bricks Family Restaurant
Bricks Family Restaurant is a buffet-style restaurant built for kids! The kids buffet includes kid-friendly menu offerings served right at a kids level. Bricks has an array of delicious items to choose from and is open for breakfast and dinner daily.
Opening hours for this restaurant vary- please see the hotel reception.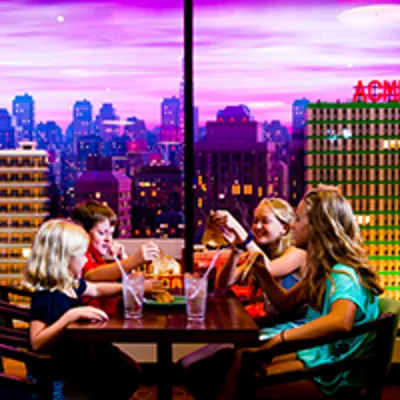 Skyline Lounge
Open daily at 11 a.m.*
Food Available:

Monday thru Thursday 12 p.m. - 9 p.m.
Friday thru Sunday 12 p.m. - 10 p.m.

Lunch Menu (available 12 p.m. - 4 p.m.)
Dinner Menu (available starting at 4 p.m.)
Skyline Lounge features a creative, custom menu that includes a variety of organic Florida produce, vegetables and ingredients that will delight your taste buds with every bite. Skyline Lounge serves unique kids mocktails and tasty adult beverages including an array of beers.
*Hours may vary pending business levels
Make a Reservation