LEGO® Ferrari Build & Race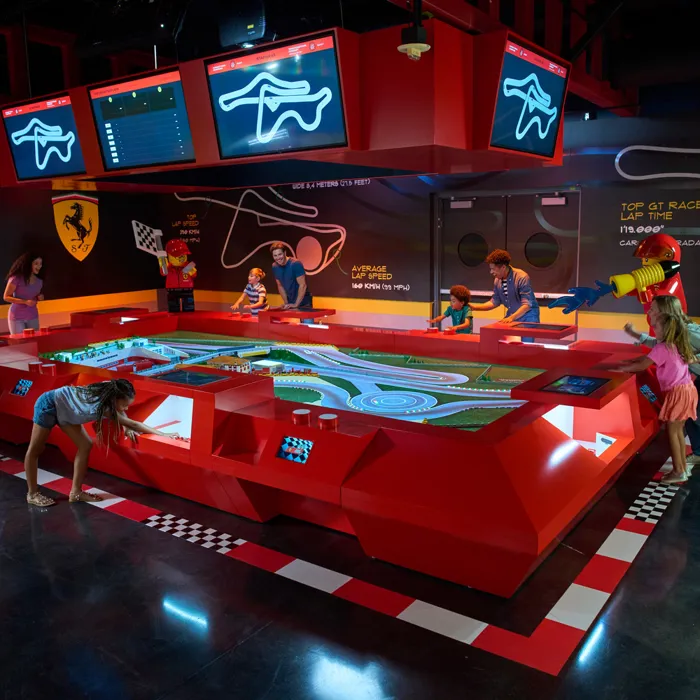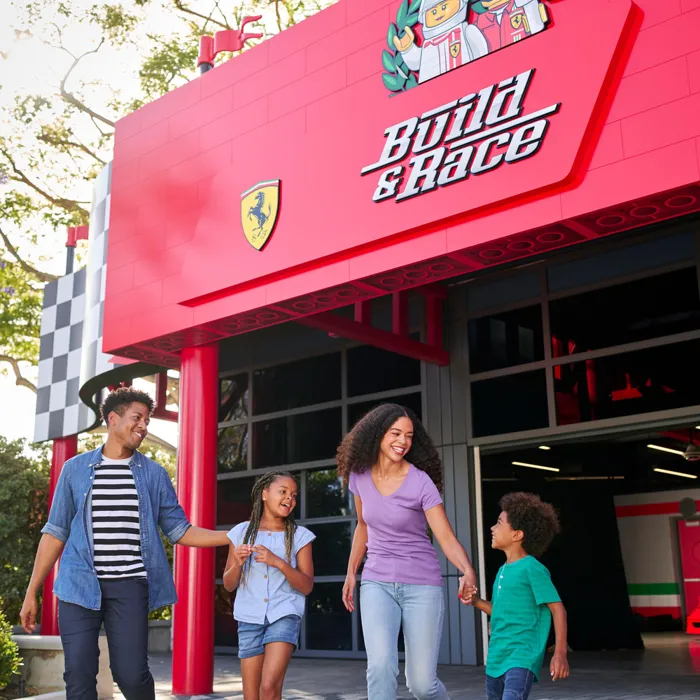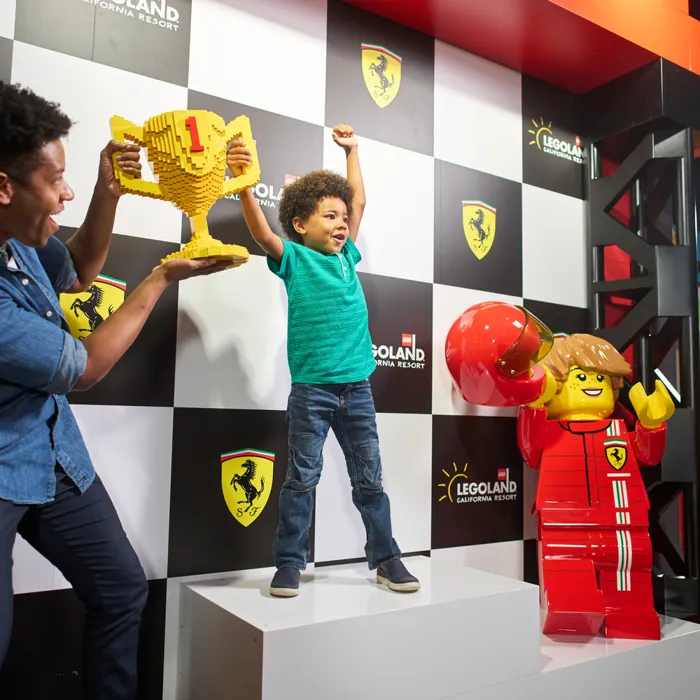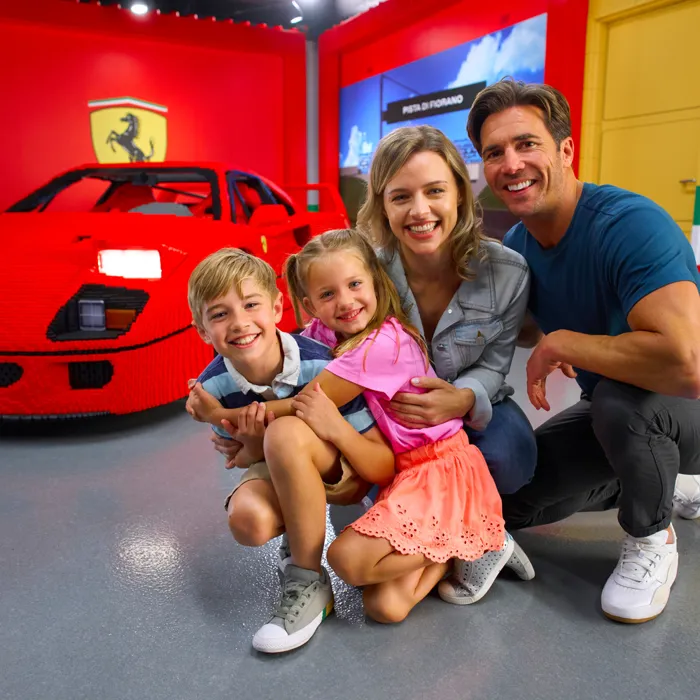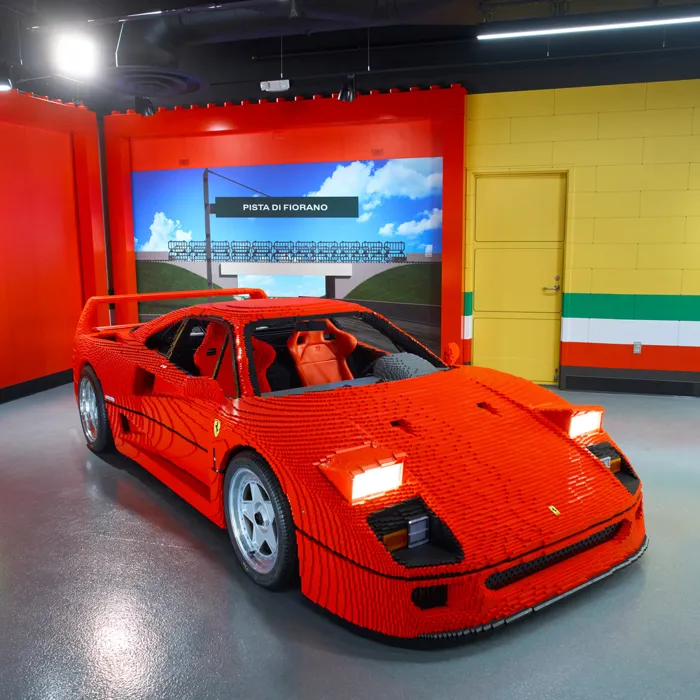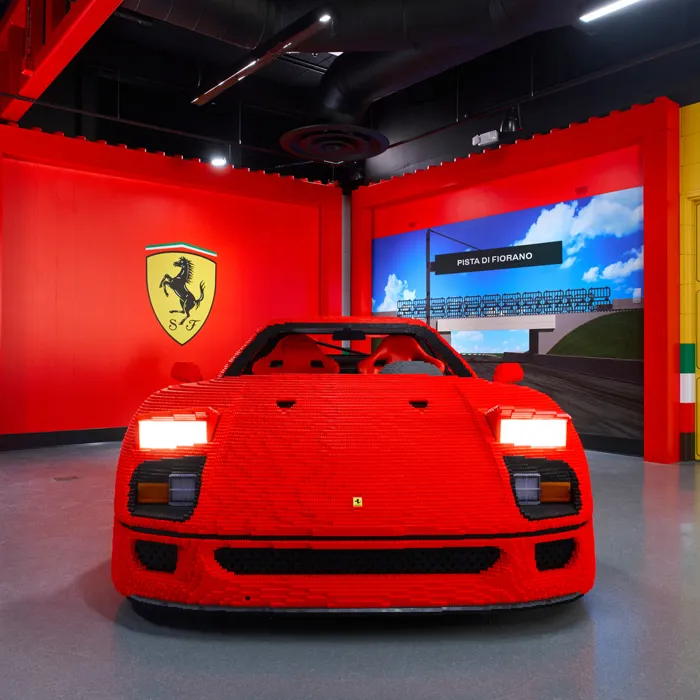 LEGO® Ferrari Build & Race
Featuring a life-size LEGO Ferrari F40, Build and Race puts you in the driver's seat as you make your way through the "garage" to the "racetrack" using your creativity and imagination to build, test and race your own LEGO Ferrari.
Build and Race features three zones. A LEGO pit crewmember will greet you as you enter the attraction, sharing Ferrari fun facts, race history, and showcasing themed LEGO race gear and awards. Once inside the garage, you'll have the opportunity to take a photo with a life-size LEGO Ferrari F40 model!
Then the journey continues as you build your own LEGO Ferrari car to race at one of three racetracks. Each track offers different obstacles, challenges and a chance to clock in the fastest time. A DUPLO® build zone offers younger guests the chance to drive their imagination and design their own creation out of bigger bricks as well!
Finally, once you have customized your vehicle, raced them through the obstacles and heard the engines roar, you'll be able to create a custom digital Ferrari race car. You'll be able to digitally scan your vehicle and further customize your Ferrari along with your minifigure racing driver. Once complete, the cars are digitally projected on a LEGO racetrack based on Pista di Fiorano and you can compete with other cars digitally for the fastest race lap!