Visitors with Special Needs
Mobility
While our Model Citizens are happy to assist with access to special ride compartments, they are not permitted to lift guests into or out of a ride vehicle. Therefore, park guests must be able to transfer to ride vehicles with assistance from a member of their party.
Contact Guest Services
Upon arrival, if you need accommodations or have any questions, please visit our Guest Services office at the entrance to the Park. We offer various accommodations including our Assisted Access Pass and ECVs that are available for rent on a first-come, first-served basis.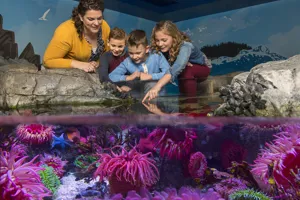 Sensory Guide
View our sensory guide for information about what sensory stimuli you can expect to encounter during your visit. These stimuli include touch, taste, sound, sight, and smell.
Download Sensory Guide