You've finally made it to the LEGO® Moon Base after having traveled over 230,000 miles. Now that you are here, we need your help building rockets and rovers which could be used to conduct scientific research for NASA's Artemis mission. Are you up for the challenge?
No minimum height requirement.
BOOK NOW
Build Out-Of-This-World Rockets & Rovers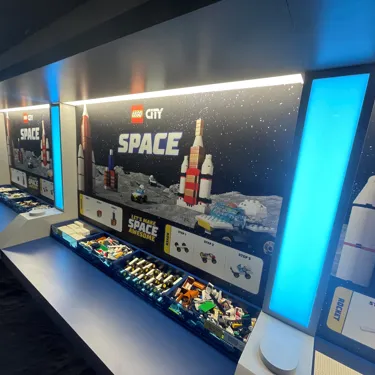 Gather Your Supplies
Pick your LEGO bricks to help you create the ultimate rocket or rover.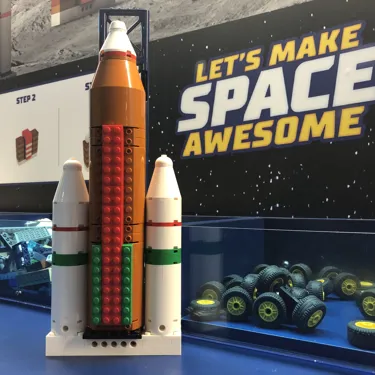 Create Your Space Craft
Use your creativity to fuel your stellar space build.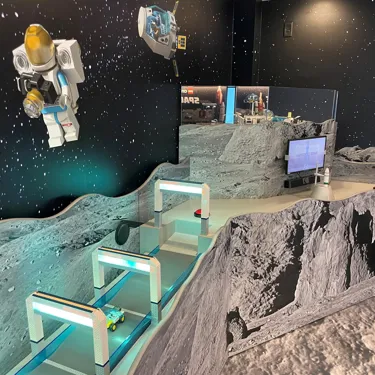 Test Your Cosmic Creation
It's time to put your rockets and rovers to the test on the launch pad to see if you're ready for lift off!