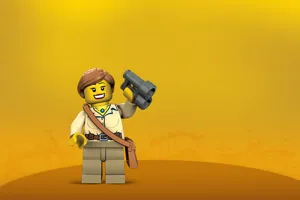 Park Map
Download our Park Map and know exactly where you are at all times!
Download now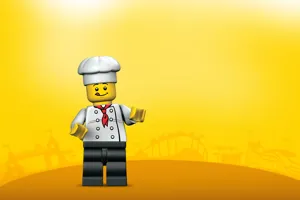 Restaurant Menus
View all of our delicious dining option menus!
Special Offer:
KIDS EAT FREE at Caesar's Pizza & Pasta Buffet! 
BRICK HERE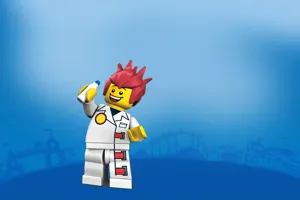 LEGO® MINDSTORMS® Workshops
Sign up for a fun tutorial to build and program cutting edge, computerised robots that obey your every command.  Programmes are free for guests, but spaces are limited.  
Suitable for children 8 years old and above.
Book your LEGO® MINDSTORMS® session by visiting the LEGO MINDSTORMS reception in IMAGINATION. Available time slots below:
Monday - Thursday
| | |
| --- | --- |
| Space Challenge | WeDo 2.0 |
| 14:00 - 14:45 | 15:00 - 15:30 |
| 16:00 - 16:45 | 17:00 - 17:30 |
Friday - Sunday
| | |
| --- | --- |
| Space Challenge | WeDo 2.0 |
| 14:00 - 14:45 | 15:00 - 15:30 |
| 16:00 - 16:45 | 17:00 - 17:30 |
| 17:45 - 18:30 |   |
As a precautionary measure we are limiting the number of attendees per session, bookings are required and subject to availability.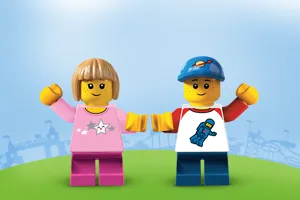 Little Builders
There's plenty of fun for our smaller guests! 
Learn more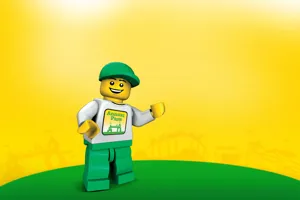 Upgrade to an Annual Pass!
Upgrade your day ticket to a LEGOLAND® Dubai Annual Pass today! 
Visit Guest Services for more information!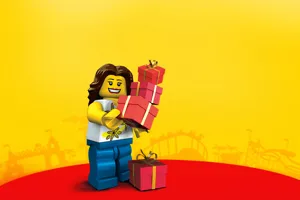 AWESOME Retail Offers
Visit any of our Retail stores for some AWESOME offers and exclusive LEGO® products!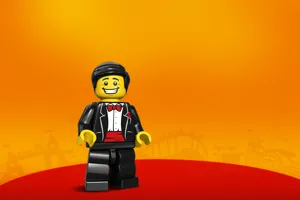 Become a VIP!
Skip the queues and get straight to the front of the line of your favourite rides with Q-Fast, or book an AWESOME VIP Tour.  
If you're in the Water Park, be treated like a king in your private cabana! 
Visit Guest Services for more information. 
Learn more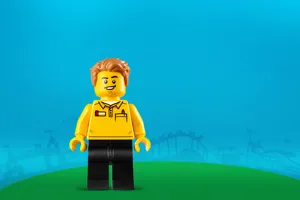 Park Guidelines
Safety First
Please observe every rule and restriction posted at each ride and attraction for your own safety.
Smoking Policy
If you wish to smoke, including the use of electronic cigarettes, please use the designated smoking areas only shown on the map. 
Weather Alert!
For safety purposes, some rides may close due to bad weather and/or sand storms.  In the event of heavy sand storms, within close proximity to the Park, outdoor attractions will be closed for your safety.  We recommend you use this time to explore our indoor attractions, restaurants or souvenir shopping.  No refunds will be given in the event of bad weather. 
Security
Video surveillance cameras are installed at various locations around the Park.  Weapons of any kind are strictly forbidden.  For security purposes, LEGOLAND® Dubai reserves the right to search and inspect every visitor's belongings at its discretion.  Children under 13 years must be accompanied by an adult at all times. 
Courtesy
Do no use abusive/threatening language/behaviour that may cause offence in the Park. Your dress and appearance must be suitable for a family theme park and in keeping with the culture and values of the United Arab Emirates.  For the comfort of those around you, NO flash photography, smoking, eating or drinking is permitted within any attraction. 
Food and Drink
Outside coolers, food and beverages (except for those with special infant or medical requirements) are not allowed into the Park.  Alcoholic drinks are strictly prohibited. 
Commercial Photography Filming
All LEGOLAND® Dubai attractions, rides and LEGO® bricks models are protected by copyright.  Guests must have written permission to use photographs or videos of LEGOLAND® Dubai for commercial broadcasting, advertising, marketing or publishing, in any medium.  By entering LEGOLAND® Dubai and LEGOLAND® Water Park, each guest consents to the use of his or her likeness in photographs or videos taken by the Park for advertising and other promotional purposes, without payment.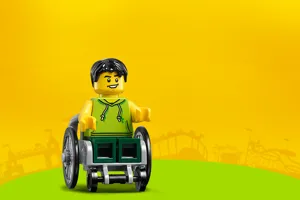 Accessibility Guide
At LEGOLAND Dubai and LEGOLAND Water Park we are committed to providing AWESOME says out that are accessible to all! 
Download our Accessibility Guide below. 
Download now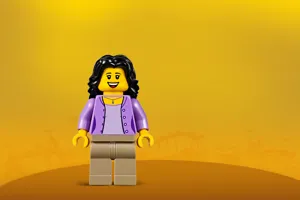 AWESOME Info
Ride Wait Times
If you arrive early head to the rides at the back first.  If you truly want to minimise waiting, a daily limited Q-Fast is the best way. 
Buy Now, Collect Later
Purchases made in any of our shops can be held free of charge and collected at the end of the day, or sent to your room at Lapita™ Hotel.
Baby Care 
Microwaves, high-chairs and private areas for nursing mums can all be found at the Baby Care centre located in IMAGINATION in the Theme Park and next to First Aid in the Water Park.  Please note we do not provide child care services.
Swimwear Alert
Appropriate swimwear must be worn at all times whilst inside LEGOLAND®

Water Park.  Visit Guest Services or click

here

for more information. 

Locker, Towel & Cabana Rental
Lockers are available for rent in FACTORY in the Theme Park.  Lockers, towels and cabanas can be rented in the Water Park.
Lost Parents
Pick up your wrist band on arrival at Guest Services or Admission windows to provide necessary information should you become separated from your child. 
Re-Entry Stamp
If you'd like to leave the Park and re-enter later in the same day, please ensure you have your hand stamped at the exit. 
Stroller & Wheelchair Rental
Strollers and wheelchairs are available for rent beside The Corner Shop located in FACTORY.
Guest Services
Assistance with all general enquiries or feedback, reunite lost children and property and upgrade your ticket into an Annual Pass, located in FACTORY and LEGOLAND® Water Park. 
Guests with Disabilities
The Accessibility Guide can be found here.
First Aid
Qualified First Aid professionals can be found in LEGO® CITY and LEGOLAND® Water Park.  For immediate assistance please notify any LEGOLAND employee.
Smoking
Smoking, including electronic cigarettes, is only permitted in the designated areas of the Park.  Look out for smoking symbols on the map to find locations.
Guests with Kids Under 4
Pick up your Little Builders Guide from Guest Services or look for the Teddy Bear icons on the map. You can also view the Little Builders Guide here. 
Lost & Found
Please report any lost articles or return any found items to Guest Services located in FACTORY and LEGOLAND® Water Park.  LEGOLAND® Dubai is not responsible for any theft, damage or loss of personal property.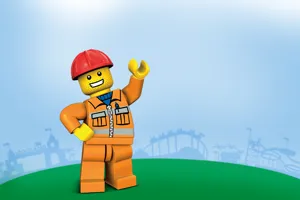 Safe to Play
What we're doing to make LEGOLAND Dubai Safe to Play!
Learn more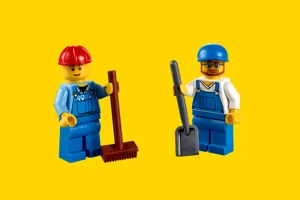 Operational Updates
Due to heightened health & safety restrictions, our LEGO® building experiences and soft play areas will be closed:
Sea Port & Sea Port Splash Pad
Builder's Guild
Pharoah's Revenge
MINILAND Play Table
IMAGINATION Games: Hook a Duck
Please note that LEGO Studios 4D and Wave Racers are currently closed for Annual Maintenance.
We apologize for any inconvenience caused. 
For more operational updates please click here