A FULL WEEK of LEGO® themed adventures & become an EXPERT at MINDSTORMS® Robotics!
4 Days in the Theme Park:
Rides, Robotics & more...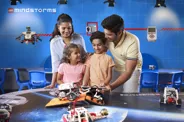 4 LEGO® MINDSTORMS® Robotics Sessions:
Learning more and more each day!
1 Day in LEGOLAND® Water Park:
Cool down & splash around!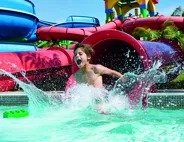 WITH LUNCH INCLUDED EVERY DAY!
See the delicious Lunch menu here!
Sunday - Thursday from 11am till 4pm!
Available through July & August*
Sunday, Monday, Wednesday & Thursday will be in LEGOLAND Dubai Theme Park.
Each Theme Park day will include 1x one hour LEGO MINDSTORMS session with a different experience each day building on the previous day's knowledge and a full lunch!
Tuesday will be all about splashing around in LEGOLAND Water Park!
*Subject to availability. 
Perfect for children aged 8 - 12!
All children much be accompanied by an adult chaperone at no additional cost.  One adult per booking required to accompany his/her child at all times. 
Only AED 999 per child!
Discounts apply for bookings of 10 or more children. 
Don't miss out!
Limited slots available so BOOK NOW to secure your spot by calling us on 800-Amazing (2629464)
The AWESOME Small Print:
Children and adults must wear appropriate attire for the Water Park on Tuesday. 
Children must be accompanied by their adult chaperone at all times on all 5 days. 
Full Park rules, regulations and Terms & Conditions apply.