Meet The New Friends!
BRAND NEW at LEGOLAND Dubai Resort!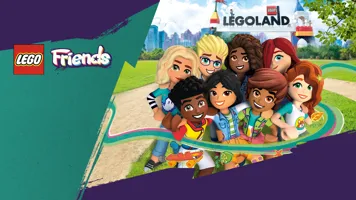 The next generation is here!
Say hello to Aliya, Paisley, Leo, Liann, Zac, Olly, Autumn, and Nova. The next generation of LEGO Friends is making their way to LEGOLAND Dubai Resort, and they are eagerly looking forward to meeting you. Navigating new surroundings and forming new friendships can be a thrilling adventure!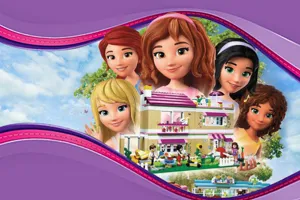 Old Friends, New Places
Good friends encourage each other to hold onto their dreams! After many years of growing, learning and adventuring together, our original LEGO Friends, Mia, Stephanie, Emma, Andrea and Olivia have gone out into the world to be just what they always wanted to be…
Moments Shared with LEGO Friends
A new chapter is about to unfold, and we are thrilled to introduce our guests to the new LEGO Friends - brand new to LEGOLAND Dubai Resort this summer!
Get ready to meet and interact with your favourite LEGO Friends characters, capture unforgettable moments, and receive a personalized 30-second* video sent directly to you as a keepsake.
Don't forget to strike a pose with our new Friends bench, which offers an exciting augmented reality (AR) experience. Immerse yourself in the world of LEGO Friends and create magical memories.
All these incredible experiences and more await you in our brand new LEGO Friends Shop & Clubhouse, located in IMAGINATION. Make sure you don't miss out on this fantastic opportunity! 
LEGO Friends Shop closed from 4th- 10th September & Clubhouse closed on 7th September only. 
*After creating your personalised video in the park you will be able to scan to receive a link for your personalised video – please note this will expire 12 hours after you scan so make sure to save your download link! 
KIDS GO FREE - Book Here!
Or why not stay in a LEGO Friends themed room at LEGOLAND Hotel for the ultimate LEGO Friends adventure!
Your unforgettable moments with LEGO Friends adventure includes:
Complimentary buffet breakfast
LEGO Friends Themed Room (or any theme of your choice – take your pick!) – rooms sleep up to 5
Access to the LEGOLAND Theme Park including:

All new LEGO Friends activities - just steps away
Free access to our LEGO® DREAMZzz™ Summer event including a brand new 4D Movie
Book my sleepover now! Best rates here!
Get ready for an adventure like no other. The next generation of LEGO Friends is here, and they can't wait to share unforgettable moments with you. Join us at LEGOLAND Dubai Resort and embark on a journey filled with friendship, excitement, and endless possibilities!
Please note that all activities and experiences are subject to availability and may be subject to change without prior notice.