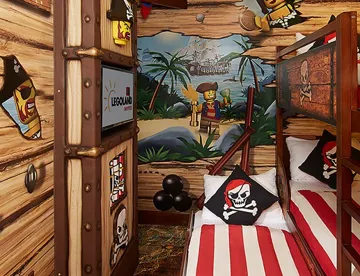 Pirate Themed Rooms
After a jolly adventure on the rides in the Park, send your junior shipmates to their private bunks while you relax in the cabin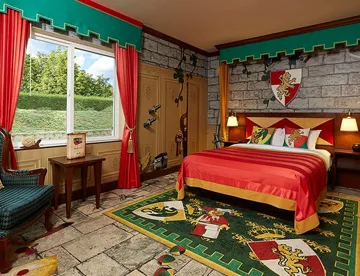 Kingdom Themed Rooms
Get a "knight's" sleep in this room fit for a royal court! Relax while your junior royals head to their own sleeping quarters.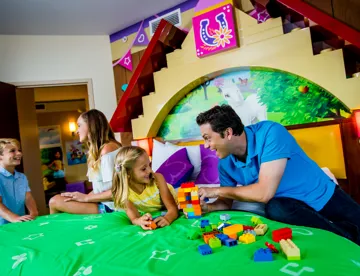 LEGO Friends Themed Rooms
Grab your BFF and join Stephanie, Mia, Andrea, Olivia and Emma for the ultimate LEGO® Friends sleepover!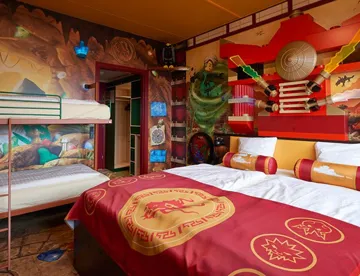 LEGO® NINJAGO® Themed Rooms
Enter the LEGO® NINJAGO® universe to master the elements, relax in your lavish suite and sleep like a victorious ninja.