5 Fun Facts about the LEGO City Water Playground - Opening 2022
Monday February 28th 2022
Things to Do, News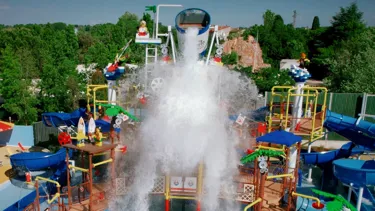 Splash into summer with the all new water playground at LEGOLAND® New York Resort! It's a new feature where you and your family can cool off for a few hours during a long day of play!
Here are five fun facts about the LEGO® City Water Playground! 
1. Want to get soaked? Wait for the Bucket Dump!
Our favorite feature of the water playground is the LEGOLAND New York bucket that will soak splashers that stand beneath it!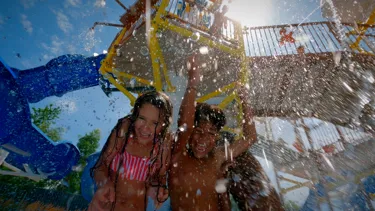 2. Splash and slide down a water slide!
Splashers can slip and slide down one of four mini water slides. Climb up the playground steps to the top and take a ride down!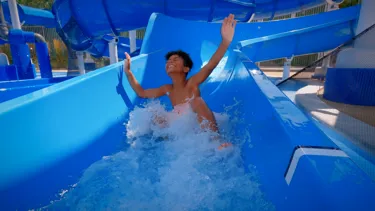 3. It is located between LEGO City and LEGO Pirates!
The water playground's home is nestled between two awesome lands: LEGO City and LEGO Pirates! Be sure to stop as you're passing through!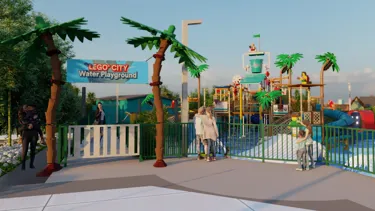 4. Little builders can have their own waterful fun in the DUPLO Splash Pad!
The DUPLO Spash Pad is the perfect place for toddlers to cool off and make a splash!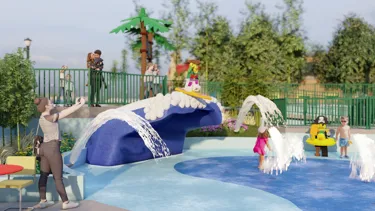 5. Take a break and build a boat!
Let your creativity flow as you build-a-boat out of LEGO bricks then watch it float!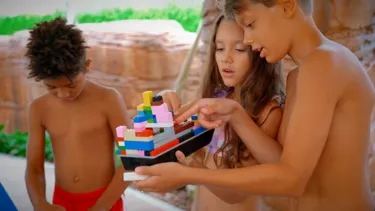 We can't wait to share more WATERFUL fun that awaits you this season! Book your summer vacation now!