Of course, the theme park built for kids will have one amazing birthday party. And yes, the BIGGEST, most awesome LEGO birthday cake ever created. Stay tuned as the Park announces more details around the party weekend for the big 1-0.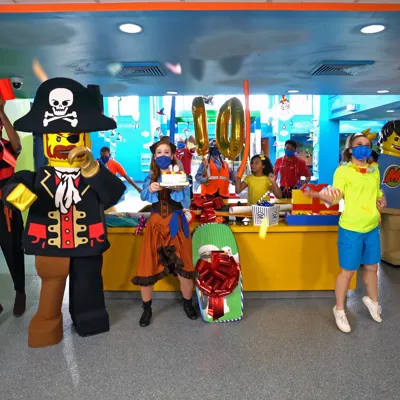 Celebrate our 10th Birthday in 2021 with reasons to party ALL YEAR LONG!
We want everyone to party like it's 2011 … or maybe it's just easier to party like you are turning 10 too! Join our brick-tastic birthday bash and "be 10 too" with party-packed play moments, new shows, new events and more for the best-ever theme park vacation upgraded with everything LEGO®! (Vacation bragging rights included).
We have a lot of things to be excited about this year and we're just giving you a taste - favorite events, including LEGO® NINJAGO Days, Brick or Treat & HOLIDAYS at LEGOLAND will definitely be back. We're turning 10 and we want everyone to be 10 too so how could it get any better or more fun? …. More cake. Of course. I mean, obviously, more cake. You're totally right.
Follow the party on our social media channels with #be10too.