Join the party all summer long as birthday surprises fill June & July with surprises, music and fireworks (select dates). Whether you like to party with ninjas, friends or just your mom & dad, you'll have plenty of opportunities to enjoy the fun & Florida sun with the return to summer we've all been waiting for (finally, am I right?).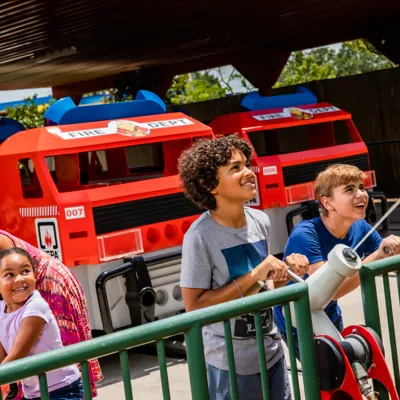 Heroes Weekend
Event Dates: August 7 & 8
Presented by the National Fire Protection Association, this entertaining and informative event teaches kids about safety with a variety of fun activities in the theme park, including information from NFPA's annual Fire Prevention Week theme.