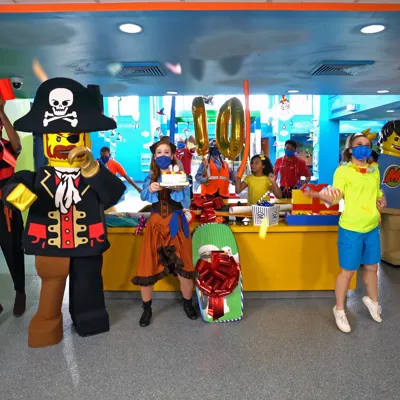 Celebrate our 10th Birthday in 2021 with reasons to party ALL YEAR LONG!
We want everyone to party like it's 2011 … or maybe it's just easier to party like you are turning 10 too! Join our brick-tastic birthday bash and "be 10 too" with party-packed play moments, new shows, new events and more for the best-ever theme park vacation upgraded with everything LEGO®! (Vacation bragging rights included).
We have a lot of things to be excited about this year and we're just giving you a taste - favorite events, including LEGO® NINJAGO Days, Brick or Treat & HOLIDAYS at LEGOLAND will definitely be back. We're turning 10 and we want everyone to be 10 too so how could it get any better or more fun? …. More cake. Of course. I mean, obviously, more cake. You're totally right.
Follow the party on our social media channels with #be10too.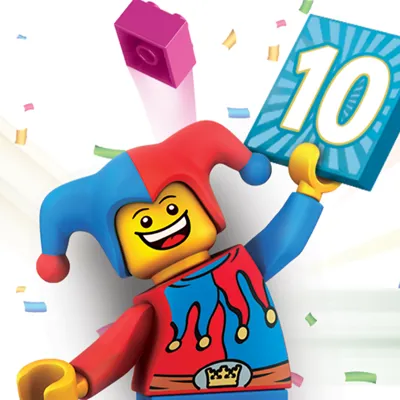 Play & Party Pass for $99!
It's the ultimate Throwback Thursday and we're bringing back our first ever theme park annual pass at the original price: $99!
TOP TEN REASONS TO PARTY IN 2021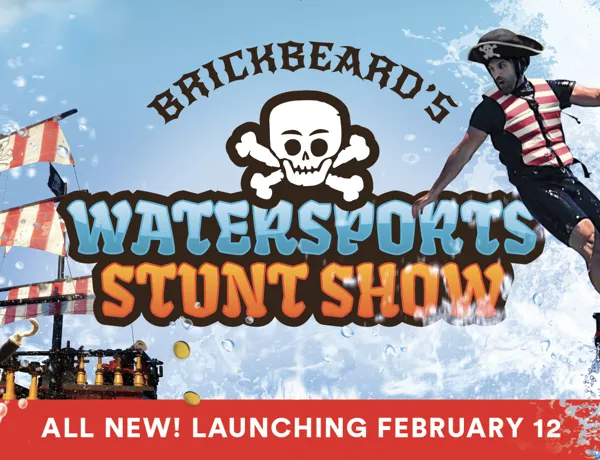 NEW! Brickbeard's Watersports Stunt Show (Opening February 12)
Brickbeard's buccaneer recruits are ready to demonstrate their pirate-readiness in this live, high-energy watersports stunt show! This epic, all-new show features a never-before-seen, new female LEGO® pirate character, new original music & gravity-defying stunts (including higher jumps) from some of the most popular watersports including wakeboarding, barefoot-skiing, the iconic ski pyramid (we do have Cypress Gardens after all … ask your parents about it) and an AMAZING new flyboard act. Basically, it's the most awesome watersports stunt show in the world. Prove us wrong. We'll wait.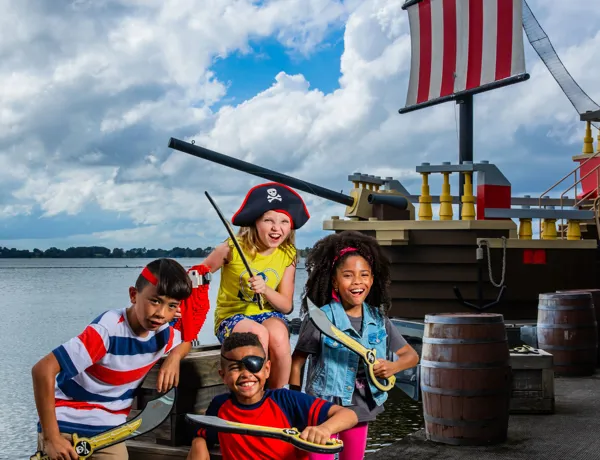 NEW! PirateFest Weekends (Select Weekends in February)
With Brickbeard's new show weighing anchor, the entire theme park will be overtaken by his friends and LEGOLAND will be home to its first ever pirate invasion! Junior Pirates and their crew will be recruited daily to join the fun with new characters, themed LEGO® build activities, an epic dance parrrrty and more.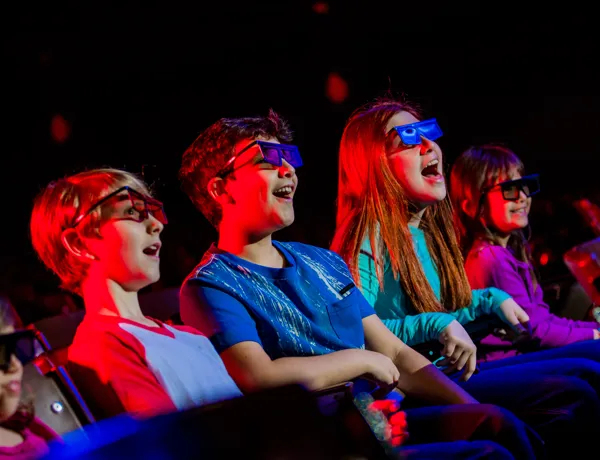 NEW! 4-D Movie (Coming Spring 2021)
Adventure into a brand new world with our newest 4-D movie, premiering at LEGOLAND Fun Town Theater this Spring. More details about this exciting new movie will be coming soon but, in the meantime, just count it as another great reason to enjoy one of our top air-conditioned attractions next summer!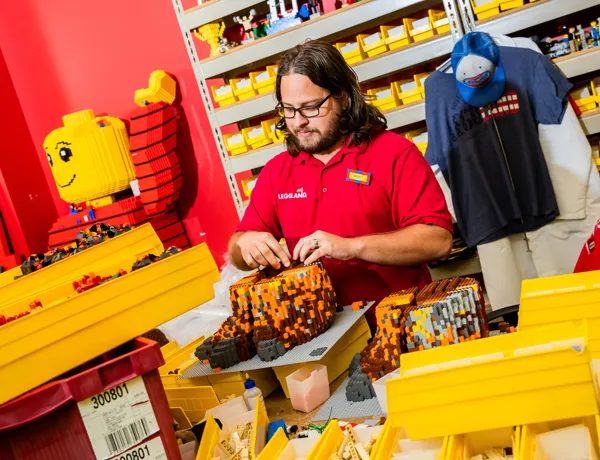 NEW! Master Model Builders Experience (Coming Spring 2021)
See how real Master Model Builders dream, create and build with the iconic LEGO® system in LEGOLAND's all-new building center, opening this spring!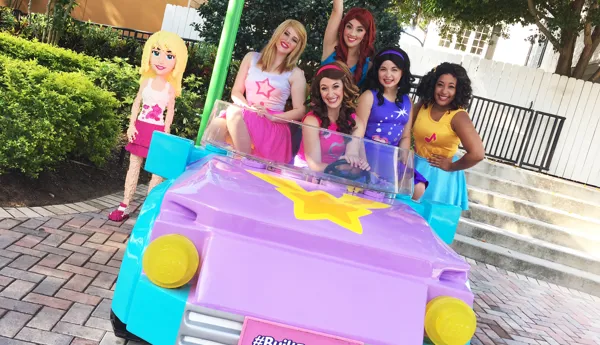 NEW! LEGO® Friends Weekends (Select Weekends in May)
A day of fun is best shared with … Friends (see what we did there?)! LEGO® Friends are back May 1 - 2, 8 - 9 & 15 -16 for Friend-tastic weekends full of fanciful LEGO® builds, music and so much more!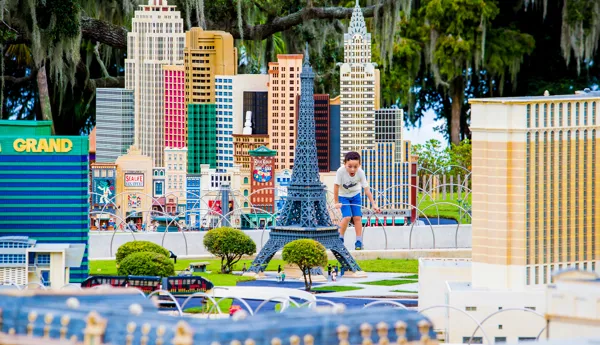 NEW! Miniland Shade Structure (Coming Summer 2021)
LEGOLAND's most iconic area of the park will undergo a cool transformation as new shade structures will bring even more enjoyment to the beloved land in 2021. Check out LEGO® models of some of the United States' most iconic cities, and maybe one or two local icons, as you explore and interact with our popular Miniland attraction!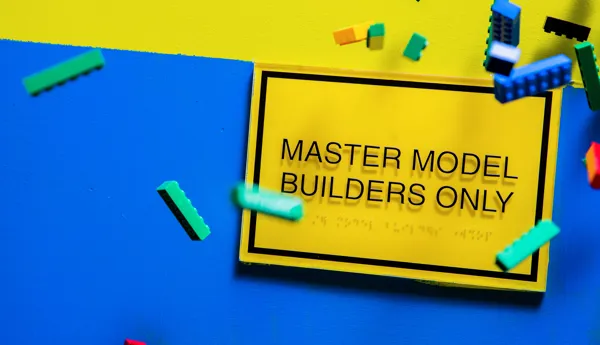 NEW! LEGO® CITY Models (Coming Summer 2021)
Larger-than-life models will bring new stories and characters---and Insta-worthy photo opportunities #be10too—to LEGO® CITY in Summer 2021.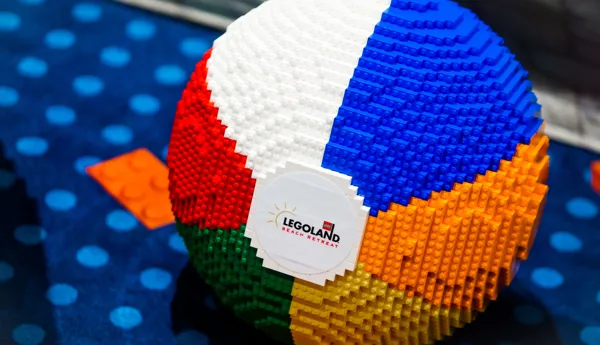 Expanded AWE-SUMMER (Coming June & July 2021)
Join the party all summer long as birthday surprises fill June & July with surprises, music and fireworks (select dates). Whether you like to party with ninjas, friends or just your mom & dad, you'll have plenty of opportunities to enjoy the fun & Florida sun with the return to summer we've all been waiting for (finally, am I right?).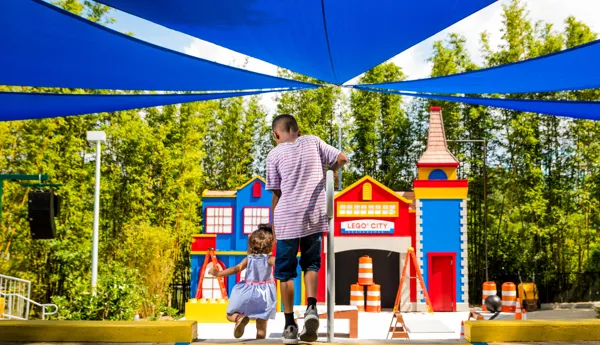 NEW! LEGO® CITY Stage Show (Coming Summer 2021)
Summer shenanigans will take center stage as LEGOLAND debuts an all-new stage show in LEGO® CITY!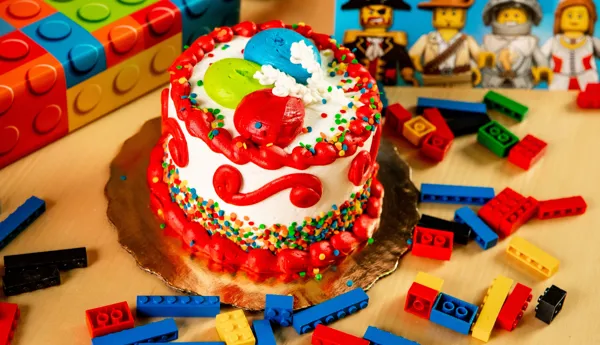 Our Awesome Birthday Party (October 2021, obviously)
Of course, the theme park built for kids will have one AMAZING birthday party. And yes, the BIGGEST, most awesome LEGO birthday cake ever created. Most. Awesome. Ev-er. Stay tuned as the park announces more details around the party weekend for the big 1-0.