THE BIG SHOP IS CURRENTLY OPEN!
Visit us today and enjoy the largest selection of LEGO® products on the West Coast; or if you prefer, shop our online store!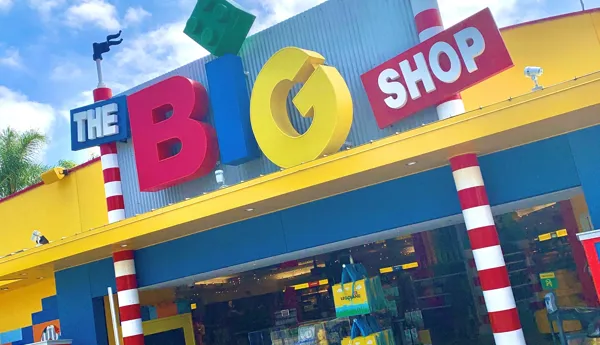 Shop In-Store
The general public can now visit our reopened The Big Shop at LEGOLAND California, with free parking provided to all customers!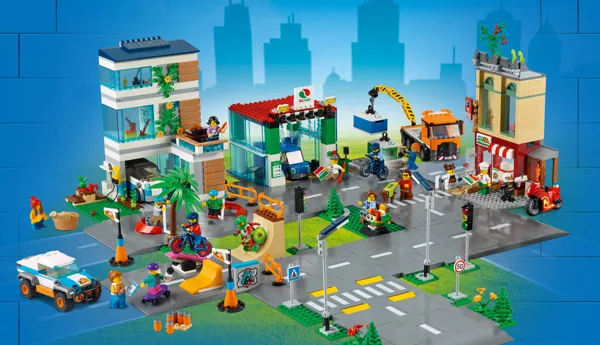 Shop Online
Prefer to shop online? Order LEGO® sets and LEGOLAND® exclusive products on our Shopify store!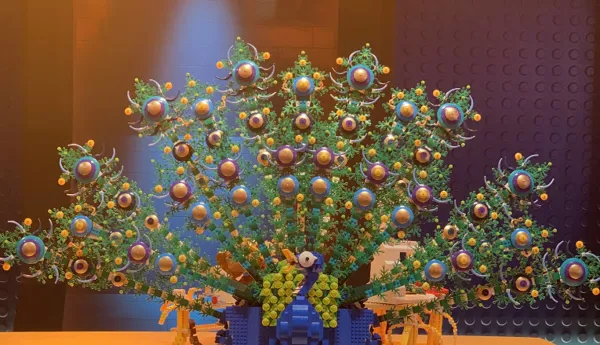 Currently On Display: LEGO® Masters Models
Visit the Big Shop at LEGOLAND® California to witness the final three models from the hit Fox TV show in person!
LEGOLAND California Annual Pass Members, ask about your benefits!
Receive a one-time-use online shop code! Email us at LLCMerchandise@legoland.com with your full name, membership ID number and membership type. Code will be sent within 48 hours so you can shop online! Pass member discount may not be used against already-discounted items. Play Pass holders are not eligible for a Membership discount.
Can't find what you're looking for? We might have it, ask us! Just email LLCRetailAdmin@merlinentertainments.biz and let us know what LEGO item you're looking to buy.
 We may restrict the limit a household can buy in order to be fair to all of our guests. While supplies last.
SHIPPING AND DELIVERIES
Orders will be fulfilled Monday-Friday with standard arrival time between 3 to 10 business days once the order is processed. All orders will ship via standard shipping through Fed Ex and within the United States. Shipments cannot be made internationally or to addresses with a PO box. Deliveries may take longer than expected during holiday weekends or during unforeseen higher busy periods. If an order is received after Friday at 10am, the order may be processed the following Monday or Tuesday.
Our warehouse and couriers are taking lots of steps to follow the latest safety guidance by providing masks, gloves and sanitizers before products get into their shipping packages and out to delivery drivers. Fed Ex is also offering contact-free deliveries, giving customers the option to have packages delivered to a safe place and without signature. If you'd like to find out more, please check with your local courier for more information.
RETURNS POLICY
We know it may be harder right now for customers to get their returns to us. As of now, unopened merchandise may be returned for a full refund within 90 days of purchase with receipt. If you are not satisfied with your LEGOLAND® store purchase, return it within 90 days with your register receipt. We will return, exchange or replace the item, based on your method of payment at time of purchase.
SAVE ALL RECEIPTS: LEGOLAND® California will not refund any merchandise without a valid register receipt. Items cannot be returned if packaging has been opened or is un-ticketed. Some items may be subject to a restocking fee. Other restrictions apply.
For LEGOLAND® California product information, product availability and orders by mail, e-mail at LLCRetailAdmin@merlinentertainments.biz. LEGOLAND reserves the right to restrict product sales in order to be fair to all LEGO® fans. Other restrictions may apply and may be modified by the discretion of LEGOLAND California Resort Retail Management.
ANNUAL PASS MEMBERS
Eligible Memberships with retail benefits include LEGOLAND Gold, LEGOLAND Platinum, LEGOLAND Elite, Ambassador and Merlin Annual Pass Premium and Standard. Play Pass Holders and LEGOLAND Silver Members are not eligible for retail discounts. Please check LEGOLAND.com for complete annual pass benefits.
EMPLOYEE SAFETY
Making sure that our employees and their families are safe is very important to us. We're helping all LEGOLAND employees whose jobs allow them to work flexibly, to stay safe at home so that they can balance work with family and childcare responsibilities more easily.
For our colleagues who need to come to work, we're taking extraordinary measures to protect their health and wellbeing. Employees are able to have their temperature checked and we're following strict hand washing and sanitizing guidelines.
PRODUCT SAFETY
From the factory floor to the warehouse to the delivery truck, we're taking great care to make sure our employees and customers stay safe. Our factories, warehouses and distribution centers follow guidelines we have in place across all of our sites which meet the strictest global safety standards. If you're ever concerned about any packaging, you should wipe it down with a disinfectant and wash your hands afterwards.