August 13 – September 5
LEGO® NINJAGO® 10th Anniversary
CELEBRATE 10 YEARS OF LEGO® NINJAGO® WITH THE ULTIMATE IMMERSIVE EXPERIENCE AS REAL AND VIRTUAL WORLDS COLLIDE, AND A GREAT ADVENTURE AWAITS.
Master Wu and his team of ninja have been searching for their missing Golden Amulet for a very long time. Without it, and the secrets it holds, NINJAGO is in trouble. For the first time ever, Master Wu is coming to LEGOLAND California Resort and asking for help. Heneeds warriors to join his quest, BE NINJA and protect NINJAGO. Legend has it that many years ago in the land of NINJAGO, brothers Wu and Garmadon fought and Garmadon was overtaken by evil. A Golden Amulet, upon which Wu had inscribed the teachings of Spinjitzu, was smashed into six pieces by Garmadon and hiddenacross the world, with the secrets lost. Now he needs brave warriors to help retrieve the six golden fragments.
Join Kai, Cole, Zane, Jay, Lloyd and Nya to 'BE NINJA' as they digitally share their secret powers. Learn their moves as you take on the quest to restore the Golden Amulet, protect the NINJAGO legacy and be rewarded as you complete the challenges towards Ninja Mastery. Our augmented reality adventure is just part of a 10-year celebration of all things LEGO NINJAGO. Continue the adventure with NINJAGO-inspired activities, rides, food and more. In a first for LEGOLAND Parks, real and virtual worlds collide. Share the joy, lose yourself in the spirit of LEGO NINJAGO and feel what it's really like to Be Ninja!
BE NINJA AND JOIN THE QUEST.
August 13 – September 5
Theme Park, Various Locations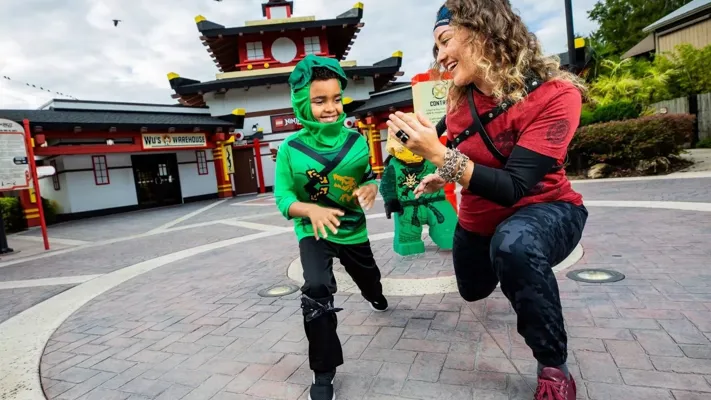 Plan Your Visit to LEGOLAND® California Resort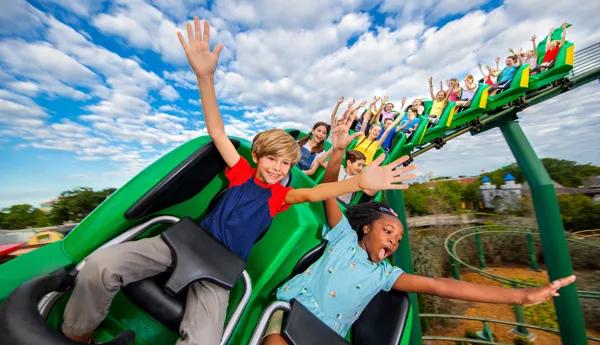 Tickets
Save over 10% when you buy tickets online in advance!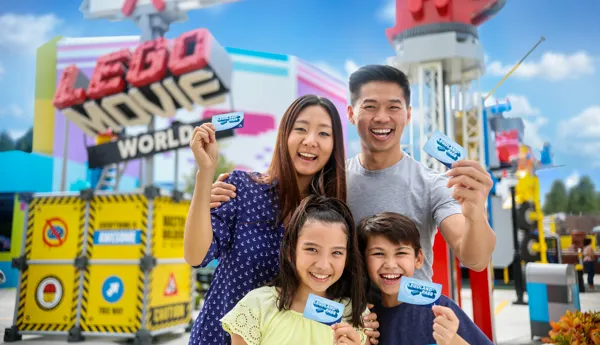 Annual Passes
Annual Passes are the best value way to visit the LEGOLAND California Resort and enjoy more than 60 rides, shows and attractions.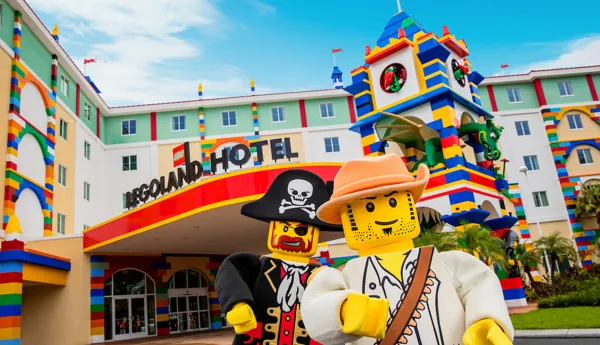 Vacation Packages
Extend the theme park fun into an overnight stay at either LEGOLAND® Hotel or LEGOLAND Castle Hotel! Stay steps away and save with our Hotel + Ticket packages.